A millionaire wants to send a married couple on an audacious manned mission to Mars by 2018.
Dennis Tito, the world's first space tourist, has launched the non-profit initiative to speed up the process of manned exploration of our solar system.
The ambitious "Inspiration Mars" plan would see a pre-existing space capsule and rocket sent to the planet for a quick fly-over and return in 501 days.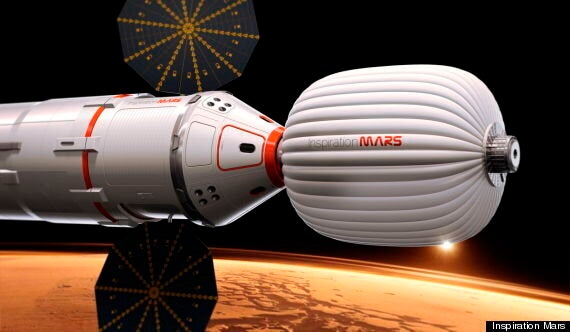 Above: a concept render of the Inspiration Mars craft
The astronauts would not land on the planet at any point in their 16 month journey but would instead fly past at a height of about 100 miles.
The cost of the mission has been put at $1 billion or more, and funding has not yet been secured. The mission would be possible thanks to a brief window in which the Red Planet and Earth are aligned much more closely than normal.
Normally the journey to Mars and back could take two to three years, but the window in 2018 would make it possible to cut this in half.
Taber MacCallum, who is chief technical officer or the project and might be a crew member, said that the mission was a "Lewis and Clark trip to Mars".
MacCallum said a middle-aged, husband-and-wife team would be sought for the journey, for both practical and symbolic reasons.
"This is very symbolic and we really need it to represent humanity," he said.
"When you're out that far and the Earth is a tiny, blue pinpoint, you're going to need someone you can hug" Tito added in an interview with Space.com. "What better solution to the psychological problems you're going to encounter with that isolation?"
Also part of the project are Paragon Space Development Corporation, which works on life support systems, and space medicine expert Jonathan Clark of Baylor College of Medicine.
The technical details of the mission have not been decided on - and many remain sceptical it will ever launch. But Tito said that pre-existing space equipment could be used to lower the cost, such as the Dragon space capsule made by SpaceX - albeit so far only for unmanned cargo missions.
But unlike SpaceX and other private space travel projects such as Virgin Galactic, Tito said he wasn't intending to emerge with a viable long-term company.
Instead he said that the primary reason for launching it was to inspire a new generation of space explorers who have never seen a man walk on the Moon in their lifetime.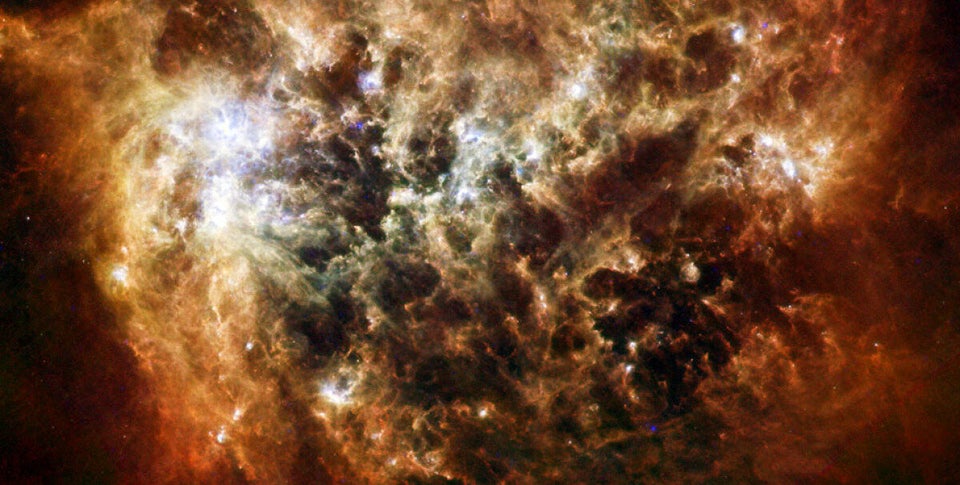 59 Incredible Space Photos
Nasa said it was enthusiastic about the plan, even in context of its own vague proposals for a manned mission to the Red Planet in 2030.
"It's a testament to the audacity of America's commercial aerospace industry and the adventurous spirit of America's citizen-explorers," Nasa spokesman David Steitz said.
"Nasa will continue discussions with Inspiration Mars to see how the agency might collaborate on mutually beneficial activities that could complement Nasa's human spaceflight, space technology and Mars exploration plans."