A new technique uses holograms to enable firefighters to 'see through flame'.
Current infrared bolometers used by fire fighters can help digital cameras look through smoke.
But usually they are blinded by flames, because of the radiation emitted.
The new approach uses lensless digital holography tech to successfully look through flames. It can also provide data that can be subsequently cleaned up to provide new analysis of a fire scene.
The camera cuts through smoke and flame with infrared lasers, which do not become obscured by smoke.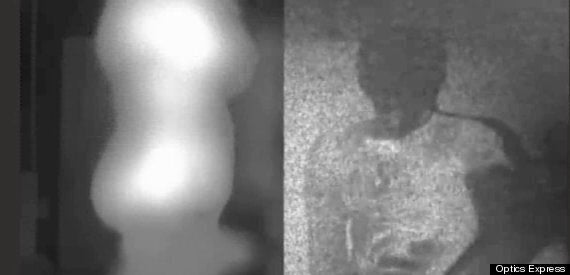 Above: Left, the view of current IR cameras through flame, Right, the new system.
Using the technique victims of fires can be recorded even when moving, while the system sends live pictures to firefighters.
"We believe the results reported in this paper can open a route for making an imaging technique available that is able to see through fire and possibly to give a completely new chance for saving human lives."
The system is set to be developed further, becoming smaller and more durable, before it will be possible to use it in live fire scenes.