In a clash of cultures, the lads and lasses from reality show Geordie Shore, replete with tango tans, descended on Oxford University for a question and answer session at the debating union.
Gary Beadle, Holly Hagan and Sophie Kasaei arrived at the union in a flurry of fake nails, pink hair and faux fur, to a warm reception from Oxford students.
"It was amazing," Kasaei told the Oxford Times. "We were nervous because sometimes people can be a bit nasty, but everybody was absolutely lovely.
"They were obviously fans of the show and asked some great questions. I just wish we could have stayed over and gone out in Oxford."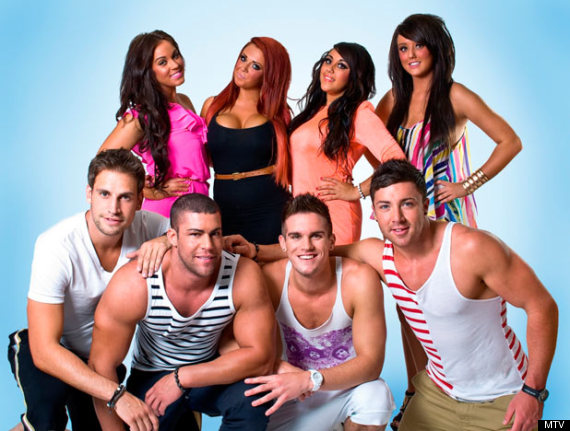 Cast members of Geordie Shore took to Oxford Union for a Q&A session
But not everyone was happy with the trio's appearance on Monday.
The Telegraph online sniffed: "Mandrake didn't think that the Oxford Union could plumb much greater shallows after its elders invited the glamour model Jordan to make an address... "Doubtless that will come as consolation to the graduates' parents as they attempt to stump up the tuition fees."
LIKE HUFFPOST UK STUDENTS ON FACEBOOK | FOLLOW US ON TWITTER
One columnist, writing for the Metro, previously described the show as a "gaudy kaleidoscope of six packs, shots, fights, simulated fellatio and exposed breasts", adding "being shocked by the lasciviousness of Geordie Shore is like being shocked by the lack of nutrition in a Pot Noodle".
Geordie Shore has proven to be MTV's all-time most successful TV series, pulling in more than one million viewers during an episode in the latest series.