A woman arrested by police was revealed to have a loaded gun hidden inside her vagina and a bag of drugs concealed between her buttocks.
Suspect Christie Dawn Harris was arrested by police in Ada, Oklahoma this week, after a search of her car yielded crystal meth, drug paraphernalia, a pistol and some ammo.
But Harris's complete haul wasn't revealed until she was escorted to the local jail, police paperwork on The Smoking Gun revealed.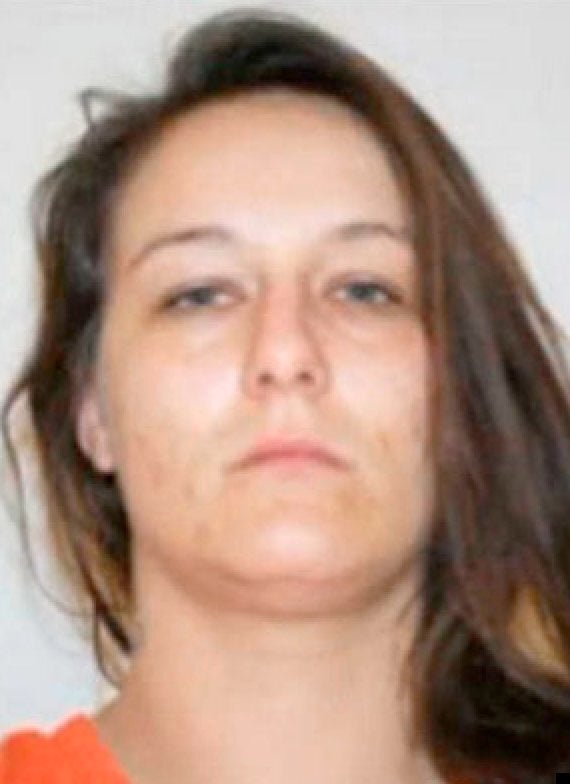 Christie Dawn Harris was arrested in Ada, Oklahoma, this week
The 28-year-old initially refused to change into prison clothing, but later consented to a body cavity search, at which point Officer Kathy Unbewust "observed at that time a wooden and metal item sticking out from her vagina area."
The item in question turned out to be a loaded .22-caliber handgun containing three rounds of live ammunition and one spent shell.
Further examination of the suspect yielded a number of plastic bags filled with methamphetamine.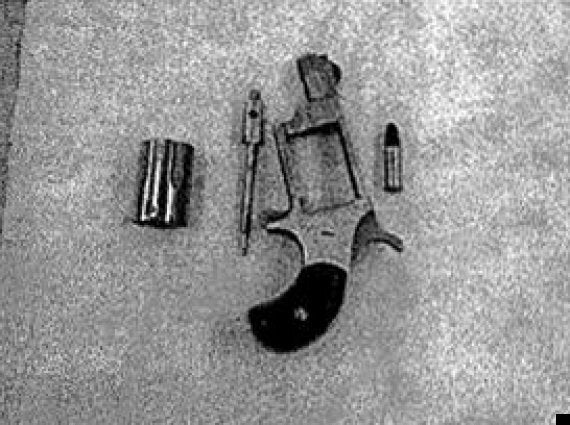 The .22-caliber handgun police say was found in Harris's vagina
Harris and an accomplice now face weapons and drugs charges.
WGN-TV news anchor Robin Baumgarten wept with laughter as she delivered a report into the arrest, exclaiming "What?!" as her co-anchor Larry Postash added: "The old caboose pistol; everybody has one."
Doug Wyllie wrote: "Look, I know that suspects stowing stuff in body cavities is not new.

The police report into Christie's arrest, as published on The Smoking Gun
"This sort of thing makes for a salacious news headline every so often, but the fact is that male and female criminals use body cavity concealment all the time, for all manner of contraband.
"In fact, it is so commonplace in the world of corrections that unless the example is particularly extreme, my colleagues over on CorrectionsOne don't even bother posting articles about it.
"But when things like this get on our radar, they are good opportunities to reinforce our best practices, and refocus our minds on officer safety."