An American woman found to be hiding a loaded gun in her vagina and a bag of crystal meth in her buttocks when she was arrested, has been sentenced to 25 years in prison.
Police detained Christie Dawn Harris, 28, after a sweep of her car yielded crystal meth, drug paraphernalia, a pistol and some ammo.
After being taken to the local jail a police sniffer dog indicated she needed to be searched further.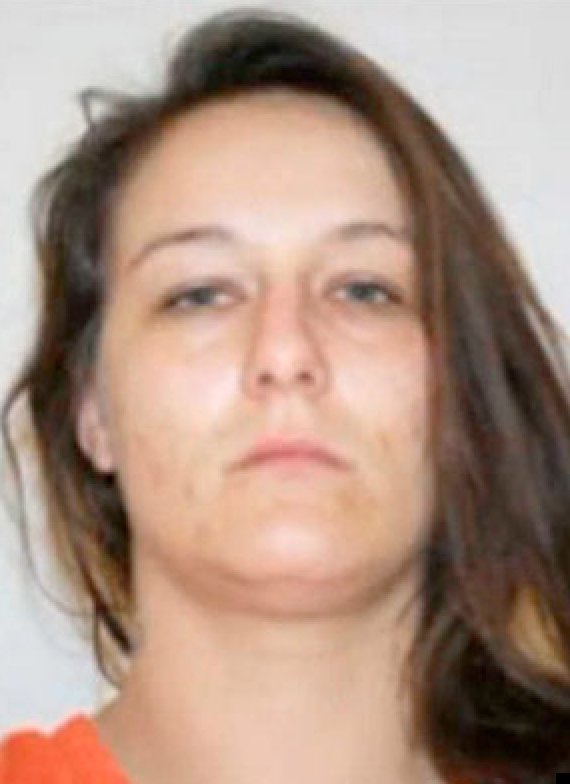 Christie Dawn Harris was arrested in Ada, Oklahoma
After initially refusing - pleading she was on her period - Harris was eventually cavity searched revealing the previously undetected items, the gun's handle reportedly protruding from between her thighs.
The weapon inside her vagina was a .22-caliber revolver loaded with three live rounds and one spent shell.
Harris pleaded guilty last month to possession of drugs with intent to supply, possession of a gun and bringing contraband into jail.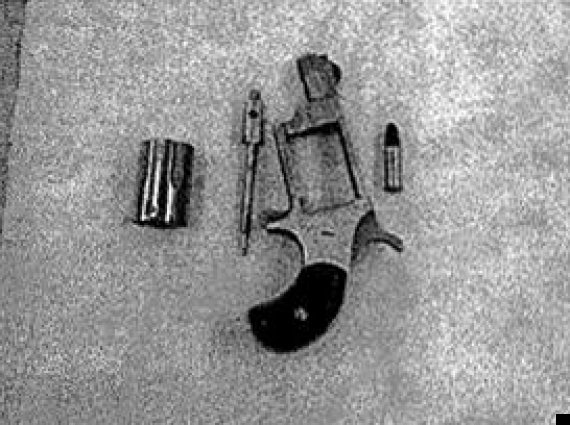 The .22-caliber handgun police say was found in Harris's vagina
She was also ordered to pay $1,300 in fines, reports The Smoking Gun
When the news of her original arrest was broadcast WGN-TV anchor Robin Baumgarten wept with laughter (see video below) as she delivered the news, exclaiming "What?!"
Her co-anchor Larry Postash added: "The old caboose pistol; everybody has one."