Prospective pet owners have been urged to only buy dogs from legitimate breeders amid claims of a surge in puppy smuggling following changes to quarantine rules.
An undercover investigation by the Channel 4's Dispatches claimed the changes have sparked a dramatic increase in the number of dogs being brought into the country, many illegally.
Among them are small designer puppies - made popular by celebrities - imported from countries like Lithuania, Hungary and Slovakia, the investigation found.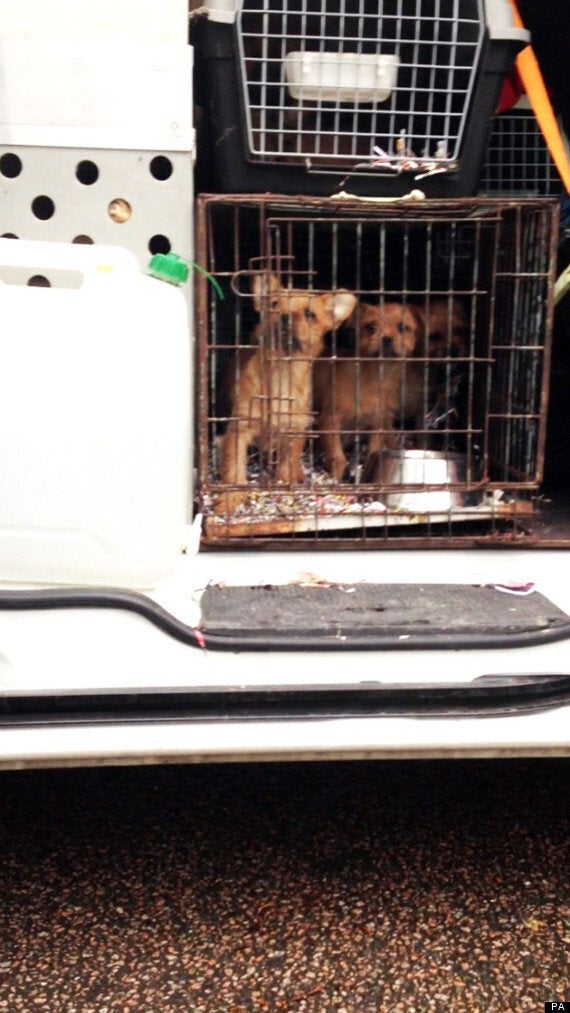 Importers were found to falsify information, including the age of the puppies, in order to get around the rules
Before the quarantine laws were relaxed last year, owners needed to vaccinate their pets against rabies and wait six months before taking their animal overseas on a pet passport, meaning only older dogs could come in and out of the UK.
But since the changes last January, young puppies aged 15 weeks and above, which have been vaccinated for rabies, can now leave and enter the country on a pet passport.
Dispatches claims the number of dogs brought in on pet passports increased from more than 85,000 in 2011 to nearly 140,000 last year following the changes.
It also claims thousand of cheap puppies were being brought in from Eastern Europe, many of them illegally.
During the documentary, Sharon Edwards, City of London animal health inspector based at the Heathrow Quarantine Centre, said she had detained four times as many illegal dogs since the rule change.
Ms Edwards said: "We're seeing the tip of an iceberg."
She added: "Some of the animals we've picked up, the passport supplied with them don't even match the puppy. Some of them have been obviously changed. I personally just think it's money, you know that you are getting these puppies very cheap in Eastern Europe... they are getting what looks like a bargain."
Chief Veterinary Officer Nigel Gibbens denied the change in rules had increased the risk of rabies entering into the UK.
He said in a statement: "There are strict rules in place on movements of pets to protect against rabies entering the UK and to protect the animal's welfare.
"Those that look to evade these rules are breaking the law and we are determined to crack down on this illegal trade.
"It's crucial that we are told about suspected criminal activity so we can clamp down on it.
"The ferries, trains and airlines have a legal obligation to check that all pets travelling to Britain comply with the rules and are working with them to make sure these checks are carried out properly.
"Pet owners have the power to tackle this criminal trade by only buying from legitimate breeders. By seeing the puppy with its mother before you buy it, buyers can be assured about its health and welfare."
Undercover Designer Dogs - Channel 4 Dispatches is on at 8pm tonight.