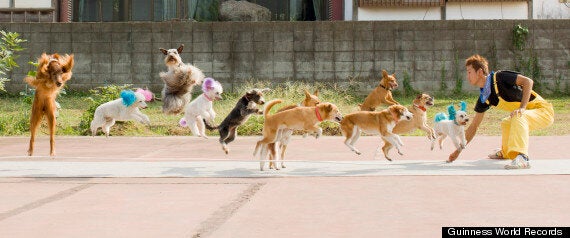 But the good news is that you don't have to be a kid and/or willing to get up at 7.45 in the morning to appreciate some of the amazing Guinness World Records that it features.
The show - presented by comedian Ben Shires - has scoured the globe to discover the most weird and wacky record-breaking feats, from the the woman with the world's longest fingernails to the most dogs skipping on a rope.
Just take a look at some of the - yes, officially amazing - records below...
Popular in the Community