Ultrasounds can be pretty strange and unsettling at the best of times – but spare a thought for the parents of this little mite – who were presented with an image of what looked more than a little like Star Wars' Emperor Palpatine.
Heather and Toby Large, of Illinois, were alerted to the cloaked figure during a 20 week pregnancy scan.
Toby told Rex Features: "During the ultrasound, Heather noticed that one of the images appeared to look like Emperor Palpatine from Star Wars.
Scroll down for a gallery of other 'evil' babies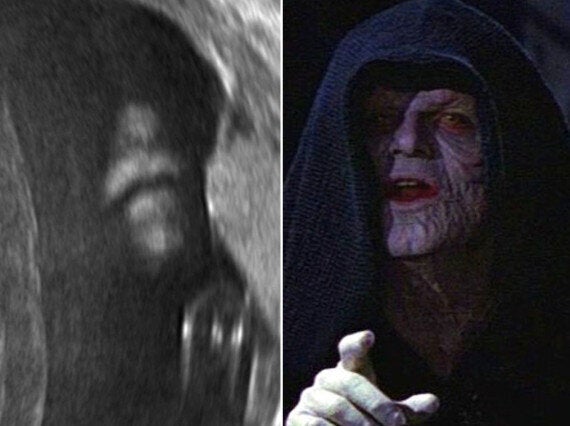 The ultrasound scan which drew comparisons to Star Wars' villain Emperor Palpatine
"At this point, everyone in the room had a laugh, including our eight-year-old daughter Hannah and the ultrasound technician.
"At the end of the ultrasound, the tech asked us if we would like to include that image on our take-home CD, since we were so amused."
Thankfully baby Bowie, who was born eight months ago, no longer bears any resemblance to the evil overlord. Phew.
Toby uploaded the sinister snap to his webpage last week and it proved an instant hit with Star Wars fans. Toby Large and baby Bowie, who thankfully no longer bears any resemblance to Emperor Palpatine
Web user 'MasterGnet' commented: "The Force is strong with this one! Like it!! Congrats from Switzerland!", while 'Khz-acid' wrote: "Grats on the sith lord baby!"
Toby added: "Now Heather is both amused and slightly disturbed that images of her uterus are making the rounds on the internet."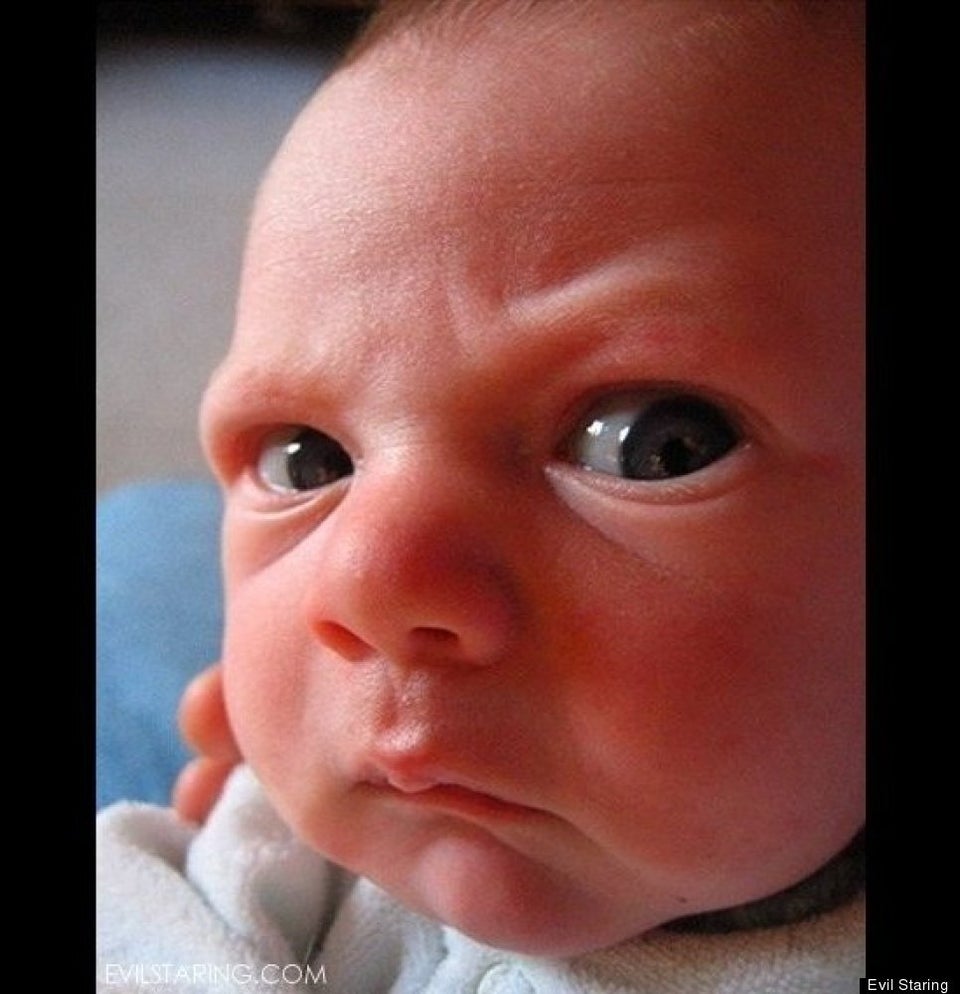 Evil Babies