Tesco has withdrawn its 'Simply Roast' frozen meatloaf after tests revealed it contained between 2% and 5% horsemeat, it said tonight.
It said it had pulled the 600g packs of Tesco Simply Roast Meatloaf made between October last year and January at Eurostock in Craigavon, Northern Ireland, from its shelves.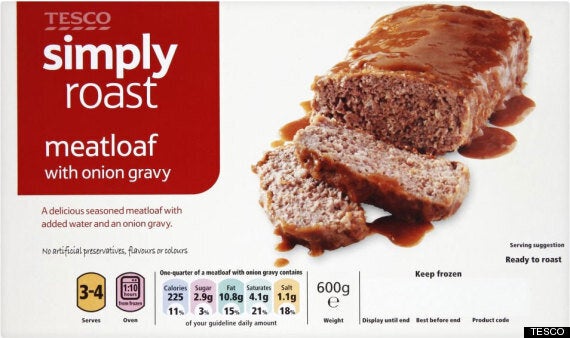 The affected horsemeat loaf
The supermarket said it was the fourth of its products to test positive for horsemeat contamination.
Tesco apologised to its customers.
Tim J Smith, its group technical director, said: "Tests on 15 other lines from the same manufacturing site were clear of horse meat.
"Our investigation to thoroughly understand the source of the contamination has started and we will complete our investigation before deciding whether to continue using the supplier.
"We are very sorry that we have had a further product which has failed to meet the high standards we and our customers expect."
He said the company had now tested 500 product lines.