The papal conclave are currently meeting to decide who will be the next Pope. But what exactly does the coloured smoke coming from the Vatican signify? Here's a handy guide for David Lammy and anyone else who's a bit confused by the process: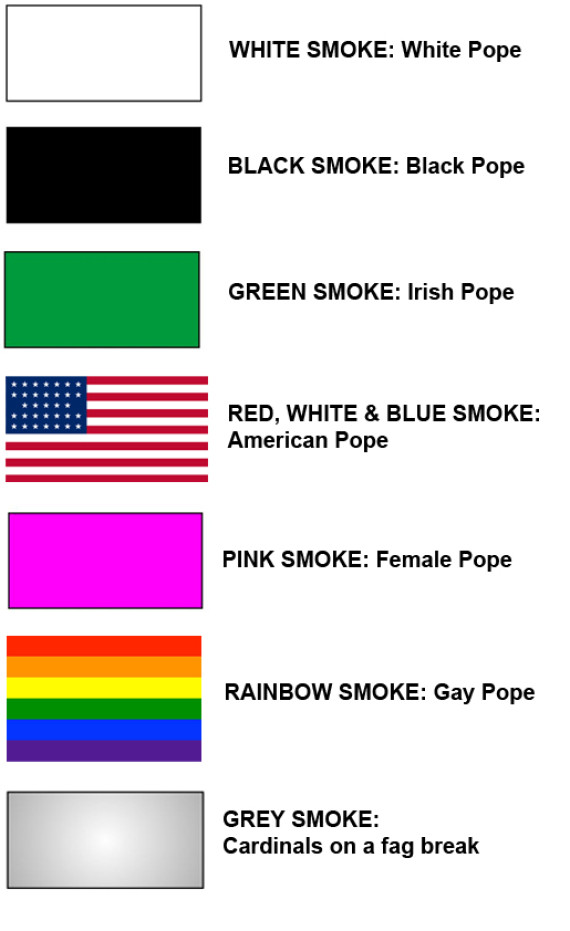 (Hat-tip: Rosie Wilby)
MORE FUN FROM THE HUFFINGTON POPE!






The Pope's Funniest Moments!
More TOPICALOLs: