Amsterdam's oldest prostitutes have given up the world's oldest profession – at the ripe old age of 70.
Identical twin sisters Louise and Martine Fokkens have clocked up more than 50 years each between the sheets – sleeping with a combined total of 355,000 men.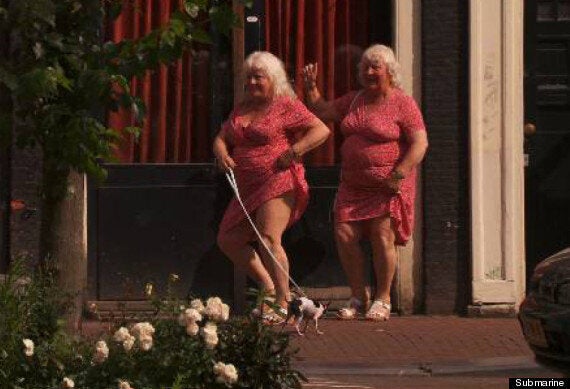 Amsterdam's oldest prostitutes, Martine and Louise Fokkens have retired at the age of 70
Mother-of-four Louise says her arthritis makes some positions "too painful" during sex and Martine, who has three children, says she is finding it difficult to attract new customers.
The girls began their careers working for a pimp, but soon branched out to run their own brothel in Amsterdam's Red Light District. They are also credited with setting up one of the first informal trade unions for prostitutes.
In 2012 they featured in the documentary Meet The Fokkens – at which point Louise had briefly thrown in the towel due to her arthritis, explaining "I couldn't get one leg over the other".
Martine however was still plying her trade, with Louise explaining: "She needs the money. You can't live off a state pension."
Additional clips featured one of the sisters gleefully exclaiming: "I can't tell you how many tricks we've had – countless," as the pair browse vibrators in a sex shop.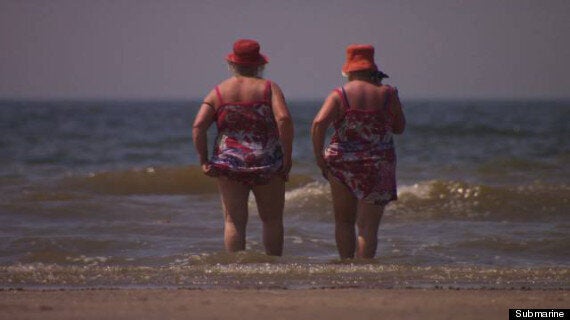 The sisters estimate they have slept with a combined total of 355,000 men
Another scene sees Martine applying lipstick while calling out to an unseen man: "I'm almost there, did you hear me?"
"Yes mistress", comes the muffled reply, to which Martine nods, muttering "Good boy".
Prostitution is legal in the Netherlands and the tale of the two sisters was largely received as a heart-warming, cheerful affair, in an industry with a less than savoury reputation.
The sisters were wholly candid about their profession, with Louise voicing her continued support to Martine: "You did the work, you've been a whore. You'll never get rid of that name.
Scroll down for more pictures of Martine and Louise Fokken
"They'll always call you names, so be one."
The documentary also saw the pair hoisting their matching red dresses over their knees and dancing a jig outside their Amsterdam home with their faithful Chihuahua standing by.
"Louise and Martine are real old-fashioned Amsterdam hookers: liberated, cheerful and not scared of anybody."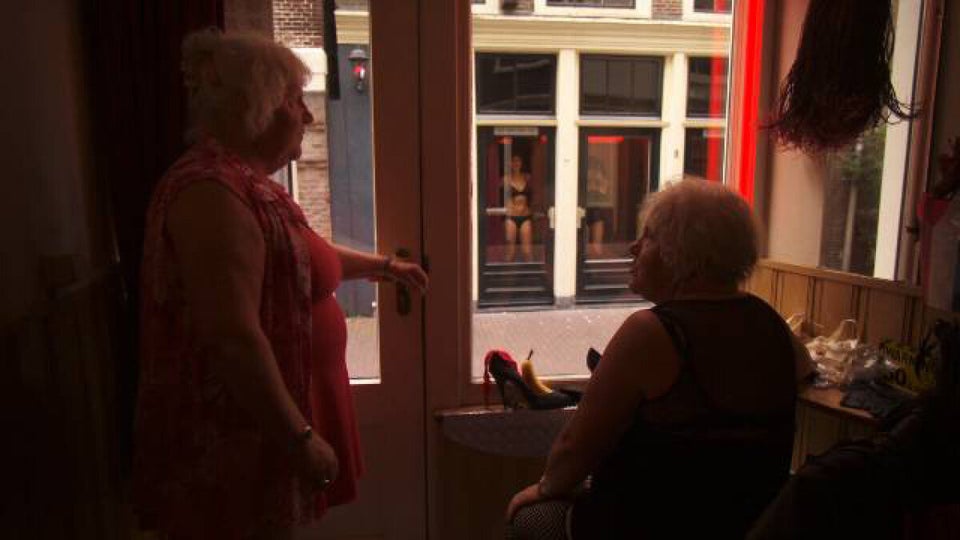 Meet The Fokkens