Lady Gaga might be confined to a wheelchair as she recovers from hip surgery but she's still managed to turn her predicament into a Gaga spectacle - just look at her wheels!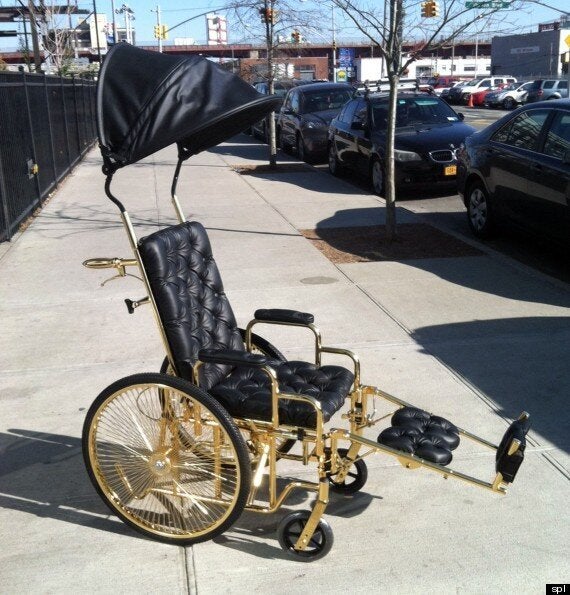 Well, she was never going to settle for a standard issue set of wheels, was she? Gaga commissioned jewellery designer Ken Borochov of luxury brand Mordekai to create the blinged up chair, which is covered in 24-carat gold and took only a week to create.
As well being covered in £1700 worth of gold, the chair features upholstered leather seats and a removable canopy to keep the singer's face out of the sun.
The designer - who also created Gaga's 'claw' set of armor nails - told The Cut that he'd dreamed of making the chair.
"I was dreaming about it," he said. "I found out about her injury and then I thought, 'God, I want to make her an encrusted walking stick'. And the next day, I got a call from her stylist and he asked me, 'Do you want to make her a wheelchair?' And I was like, 'yes'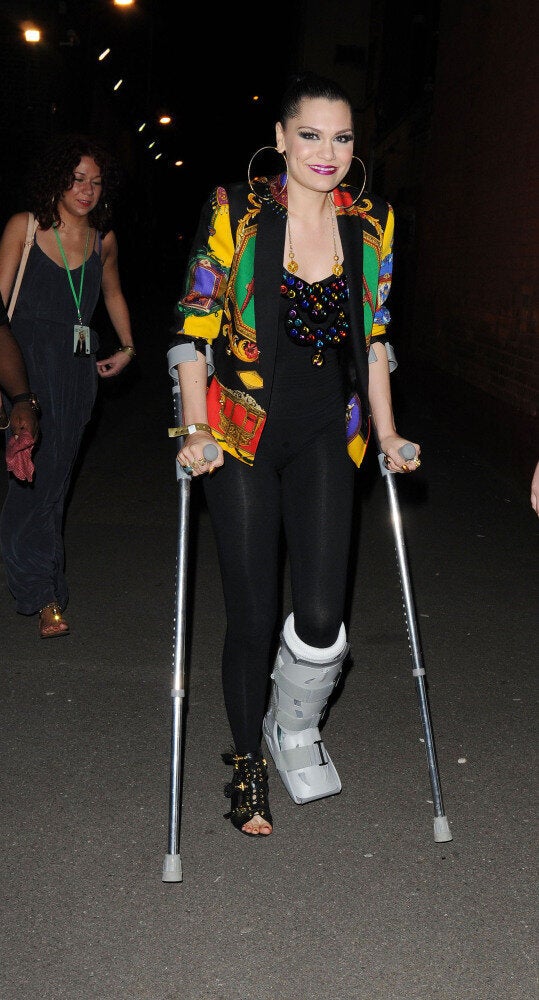 Injured Celebs
Related