Queen guitarist Brian May and Lord Justice Leveson may seem like an unlikely duo but the pair have more in common than just their first name.
The senior judge, who led the recent public inquiry into press standards, is to take over May's role as chancellor of Liverpool John Moores University (LJMU), it has been revealed.
He will be known in his new role, which is largely ceremonial, as Sir Brian Leveson.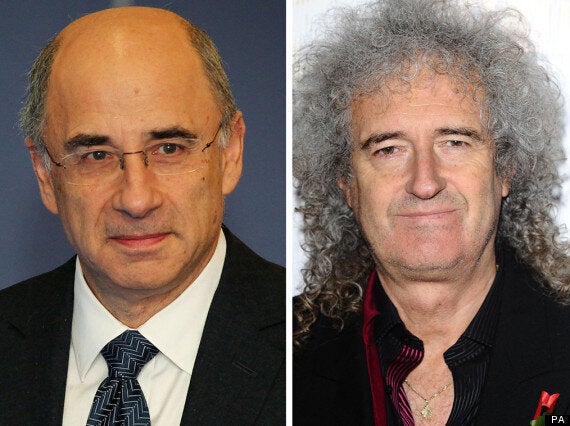 Two peas in a pod: Brian, meet Brian
Liverpool-born Sir Brian will replace LJMU's current chancellor, Queen guitarist and astronomer Brian May, later this month.
The official inauguration ceremony will take place in May at Liverpool Anglican Cathedral.
Sir Brian said: "It is with enormous pride and no small measure of humility that I accept the role of chancellor.
"LJMU is a university with a long and distinguished history and as a son of the city of Liverpool I have long been aware of the transformational impact of the university on the lives of so many generations of students.
"I share LJMU's belief that the university should be a positive force for change, both in the lives of individuals and also in society more generally, through research, scholarship and meaningful public engagement.
"As chancellor I hope to play my part in helping LJMU achieve these laudable and vitally important ambitions."
Sir Brian's association with LJMU began in 2010 when he delivered a Roscoe Lecture entitled Criminal Justice in the 21st Century for the university's Foundation for Citizenship.
Last year he was made an honorary fellow of LJMU.
Pro-chancellor and chairman of the board of governors, Sir Malcolm Thornton, said: "The role of chancellor is enormously important for the university and Sir Brian perfectly embodies the ethos of this unique institution.
"His reputation for intellectual rigour, fairness and approachability combined with his meteoric rise through the ranks of the legal profession make him an exceptionally powerful role model for current and future students of all disciplines.
"I have no doubt that he will be an excellent chancellor of the university."
Dr May will join Cherie Booth as an emeritus chancellor of the university. Booth served as chancellor between 1999 and 2006.