A favourite pair of jeans. A walking stick. A Koran. The keys to a home which may no longer be standing. These are the things which a selection of Syrian refugees took with them before fleeing their homeland.
A photography project by the UN High Commissioner for Refugees (UNHCR) chronicles the difficult choices made by some of the one million Syrians who have made the dangerous flight into neighbouring countries including Jordan, Lebanon, Turkey and Iraq.
Entitled The Most Important Thing: Syrian Refugees, the images cast a stark light upon the emotional and practical value humans place on their possessions.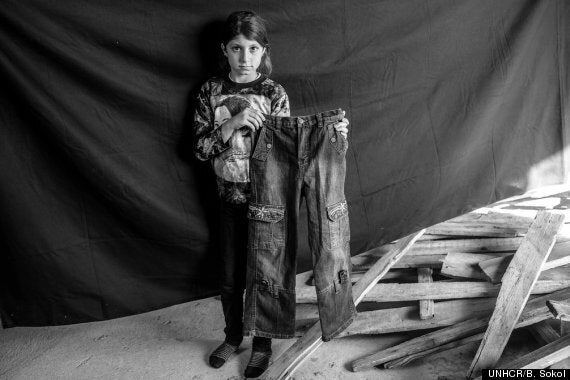 Leila, nine, holds up her favourite pair of jeans: 'They have a flower on them, and I love flowers'
It marks the second stage of a project which initially focused on refugees fleeing Sudan.
Ahmed, 70, reveals the walking cane which enabled him make the two-hour crossing on foot to the Iraqi border after he fled Damascus with his family in an open-topped truck.
He says: "All I want now is for my family to find a place where thy can be safe and stay there forever. Never should we need to flee again."
Nine-year-old Leila holds aloft a treasured pair of jeans she has only had a chance to wear three times for special occasions. She has vowed not to wear them again unless it is for a wedding or similarly happy event.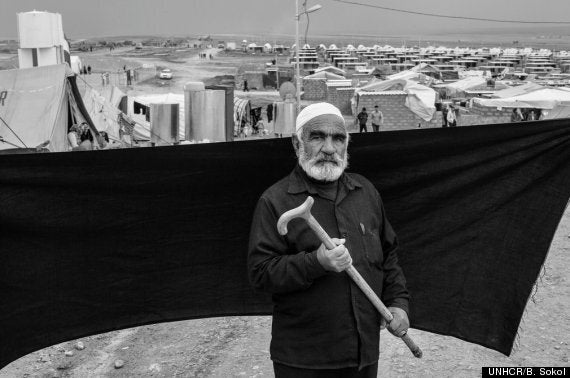 Ahmed, 70, and the walking cane without which he would not have been able to make the two-hour crossing on foot to the Iraqi border
She explains: "I went shopping with my parents one day and looked for hours without finding anything I liked. But when I saw these, I knew instantly that these were perfect because they have a flower on them, and I love flowers."
Tamara, 20, chose to bring her diploma, with which she hopes will enable her to continue her education in Turkey, where she and her family fled to.
More than 2 million Syrians are believed to have been forcibly displaced within the country since the crisis erupted two years ago and some 4 million have been affected by it.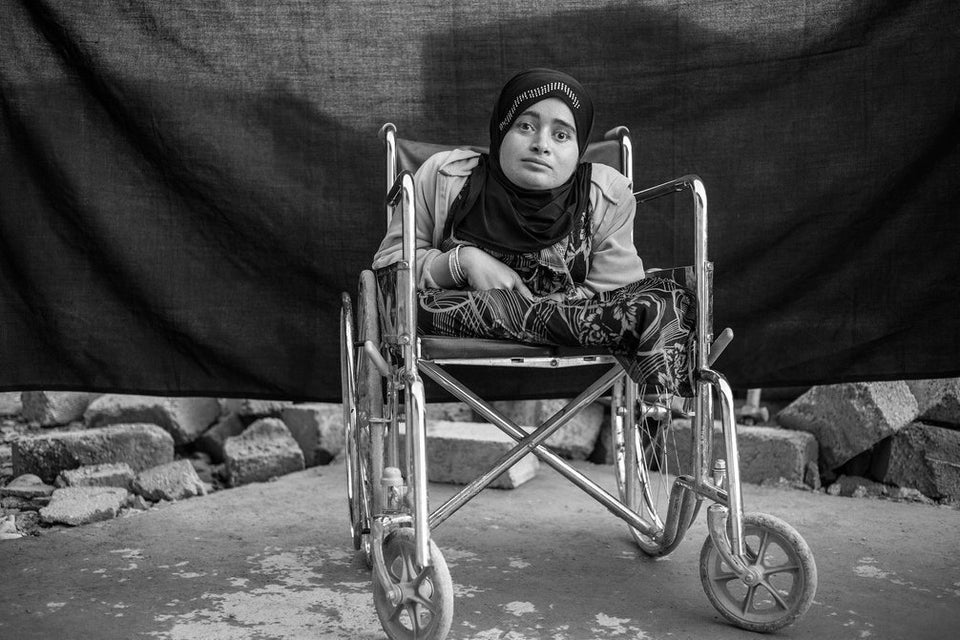 Syrian refugees: The most important thing
Popular in the Community