A British man and his 12-year-old son have been killed on a hiking trip in the French Alps.
The 48-year-old man called for help at 2pm local time on Saturday when his son fell down a cliff near Mont Blanc, Captain Patrice Ribes said.
Their bodies were found together this morning and next of kin have been informed of the tragedy.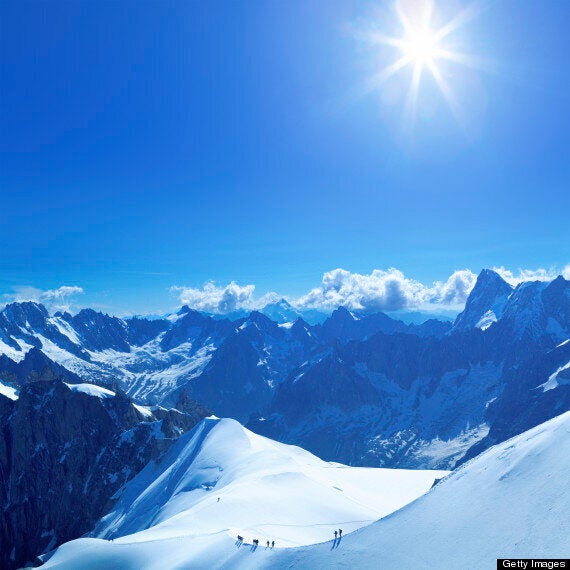 The tragedy happened near Mont Blanc
Emergency services in Chamonix tried to trace the unnamed man's mobile phone call and launched a helicopter rescue.
Captain Ribes, a French police officer, said: "We think the father tried to find his son after he called us and asked for rescue. We believe he fell as he tried to find his son. Their bodies were found together this morning at 7.40am."
The man and boy were exploring a "dangerous, deep, snowy" mountain trail between Bossons and Les Houches, Captain Ribes said.
French police liaised with Interpol and British authorities to establish the man and boy's identities, he said.
A Foreign Office spokesman said: "We can confirm the death of two British nationals in the French Alps and are providing consular assistance to the family at this difficult time."
Popular in the Community