Rio Ferdinand has said he's "gutted" after pulling out of the England squad to face San Marino and Montenegro.
The Manchester United defender was forced to withdraw following a meeting in London on Sunday evening with England Manager Roy Hodgson.
In a statement the Football Association said: "Rio confirmed he wants to continue playing for England and to be selected for the summer and autumn fixtures.
Hodgson added: "I'm disappointed Rio will not be available, but due to the detailed pre-planned training and medical programme he must follow it's not possible.
"However, I was pleased that Rio called and asked to meet with me. It was important to hear from him personally about the way he must manage his body between games.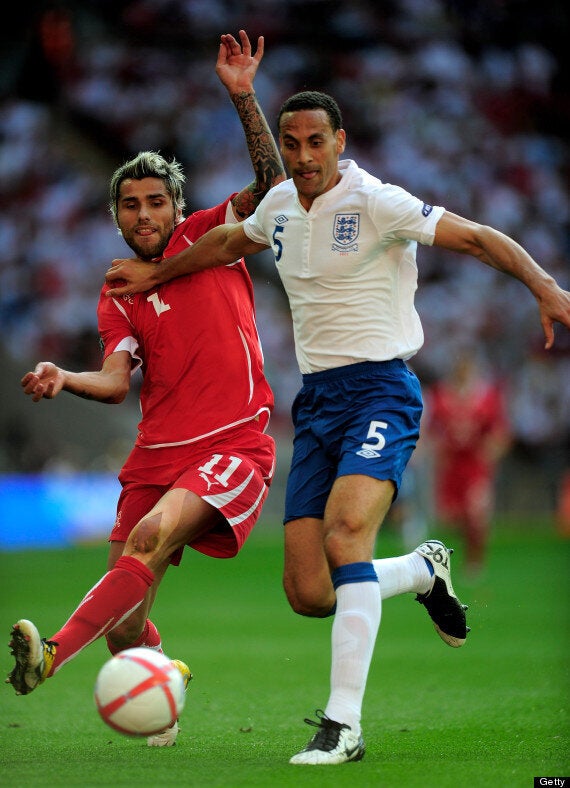 Rio Ferdinand played his last game for England back in June 2011 against Switzerland.
"This is not to say he cannot play back-to-back games - he can and has proven so. He's out this time due to particular pre-planned details already in place for his programme.
"I must place on record how I was impressed with his commitment to playing for England and I look forward to hopefully selecting him for squads in the future."
Ferdinand said: "It was important for me to be able to speak with Roy face to face and explain the situation, and one thing I made clear was that my passion and commitment to represent my country is as strong as ever.
"It is disappointing that I won't be able to play a part in the upcoming games but I told Roy that I want to continue to be available for England and I look forward to working with him in the future."
Popular in the Community