'Doctor Who' star Matt Smith has revealed he'd love to be a villain in the next James Bond film.
The 30-year-old actor was a big fan of 'Skyfall', but told The Sun if he was to appear in the next Bond, he'd rather be a baddie than play 007 himself.
Matt said: "I'm not handsome enough to be James Bond. Maybe a villain though. Start campaigning now. I don't think I could be James Bond though." He added: "I'd edge on the camp dangerous side I think. Javier Bardem was amazing. I thought 'Skyfall' was a sumptuous film."
Matt is excited about the first episode of the new series of 'Doctor Who', which he says has a spy thriller twist.
He explained: "It's a modern-day conspiracy thriller, it's like 'Doctor Who' meets Bourne, meets Bond, meets action adventure and I'm really pleased with it.
"We've got motorbikes and Spoonheads and people trying to tap into the WiFi and people's brains. You've got Westminster and modern London and I think it's an exciting adventure."
Meanwhile, Matt is off to Detroit to star in Ryan Gosling's directorial debut 'How To Catch A Monster', before he comes back to film the 'Doctor Who' 50th anniversary special.
He joked: "I don't think the Doctor will have a tan, I don't know how hot it is in Detroit. I go and do the film at the end of April for eight or nine weeks, and then I come back and do Doctor Who again in August."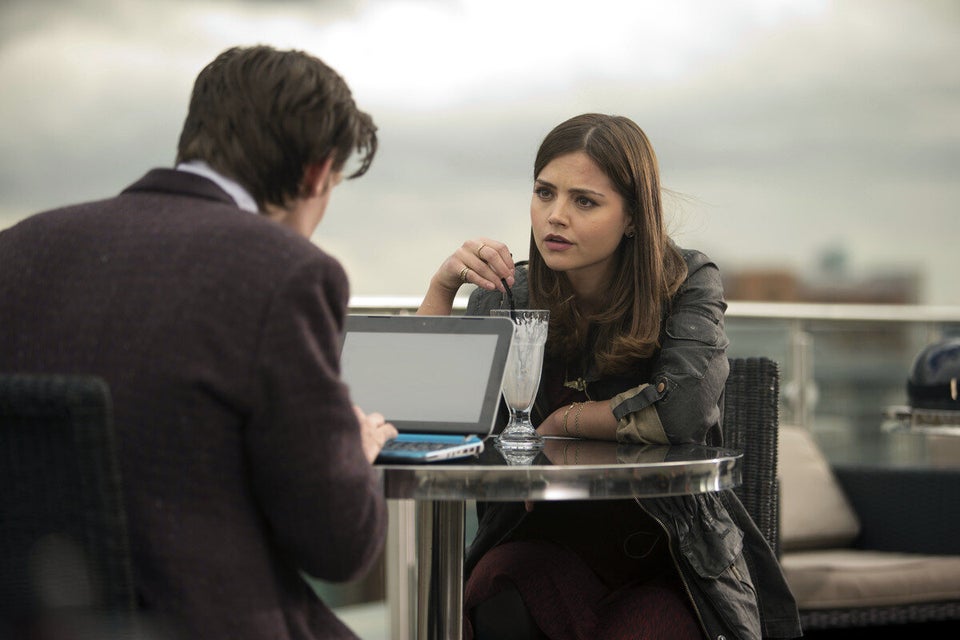 Doctor Who Series 7B