Abbey Clancy never has to look far to find a pap willing to take her picture - particularly if she is wearing next to nothing - but this week the WAG decided to cut out the middle man by posting her own saucy pic to Twitter.
In a move that would make Kim Kardashian or Rihanna proud, the mum-of-one took the selfie from her dressing room where she was wearing a see-through mesh dress by Welsh designer Julien Macdonald.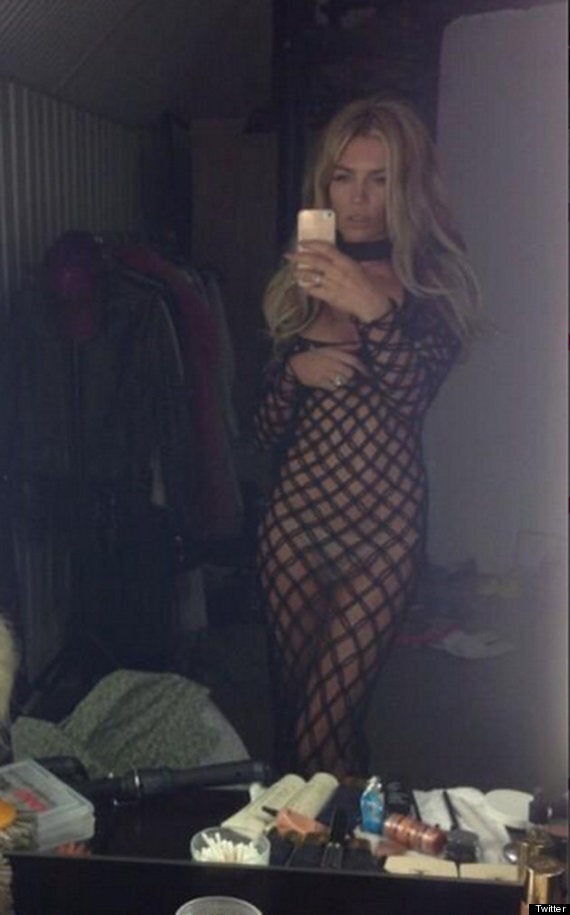 And the behind-the-scenes fun didn't stop there - moments later Abbey got her make-up artist Jose Bass in on the act with a second shot showing herself in a dressing gown.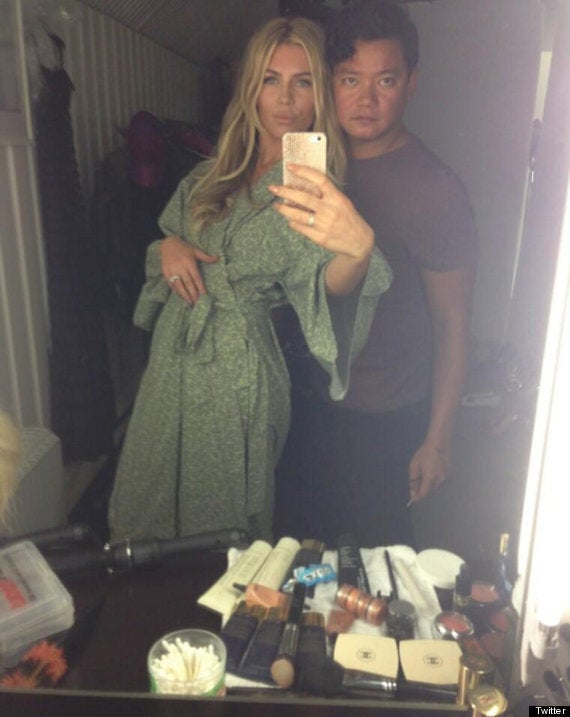 Abbey has attracted unwanted tabloid attention recently after being snapped leaving a plastic surgery clinic in Liverpool shielding swollen lips, raising suspicion that she'd been at the Botox.
Whether they're fake or not, Peter Crouch's missus put her lips to good use during Comic Relief this month by taking part in a Celebrity Kissing Booth organised by Graham Norton.
Popular in the Community