Channel 4 has defended a scene in a new comedy which features a woman who asks "we didn't, did we?" when she wakes up in bed with a small child.
The clothed woman lifts up the duvet while lighting a cigarette to discover the boy in a pilot for forthcoming show London Irish, about hard-drinking 20-somethings.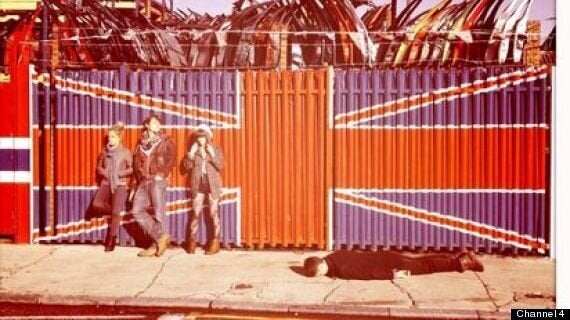 A clip, shown at the launch of the broadcaster's spring/summer season, sees a woman and her flatmates wake up separately following a drunken night out.
Channel 4 said later that there was no implication that anything had happened with the child, who was also clothed, in the comedy, to be shown late at night.
It said that the joke was on the female character being so drunk that she could not remember the night.
A spokesman said: "London Irish is a new comedy series based on a group of 20-something Irish friends living in London always on the lookout for 'the craic' that will screen on Channel 4 later in the year.
"The clip, shown at Channel 4's programme launch today, briefly introduced the characters as they woke facing exaggerated comedic scenarios playing on what had happened the night before.
"The joke is directed at the character's inability, because of drink, to remember the night before."
The broadcaster's chief creative officer Jay Hunt said London Irish was "standout comedy".
She added: "We have a role to play in pushing the boundaries. It's not pre-watershed."