George Galloway MP has tabled an early day motion urging Oxford University to reinstate a librarian after she was sacked over students filming a Harlem Shake video in her library.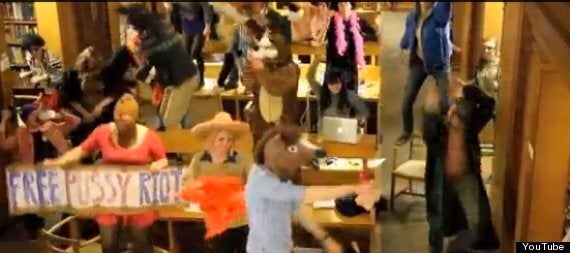 A screen grab of the Harlem Shake video, which has now been removed from YouTube
Nash was working in the library but was not involved in organising the dance, which took place at 11.30pm on a Sunday.
Despite a petition from students to give Nash her job back, the college has stood firm. Now, the former Deutsche Bank employee has the support of Respect MP Galloway.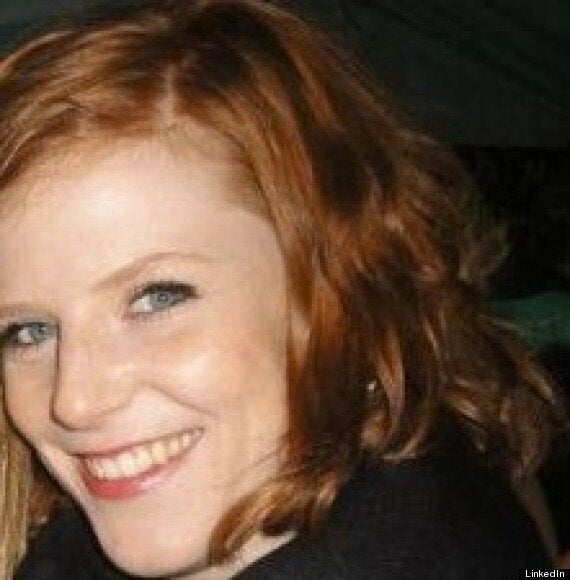 The librarian has been sacked after a Harlem Shake dance took place where she was working
Galloway alleges "the College authorities seem to have suffered a severe sense of humour loss" and describes the Harlem Shake as an "incident for which the Librarian bears no responsibility".
Galloway's office told The Huffington Post UK: "George is fighting [Nash's] corner because it's the right thing to do. The woman has been victimised through no fault of her own." The Respect MP has stepped in and piled on the pressure to reinstate Calypso Nash
The Harlem Shake video, which was publicly available on YouTube but has since been removed, had more than 5,000 views. Five students who took part in the stunt were fined between £30 and £60.
Esther Gosling, president of the junior common room at St Hilda's, asked head librarian Maria Croghan for a written reason why Nash was fired but was told there would be no further comment.
After hearing of Galloway's involvement, Gosling told HuffPost UK: "The response to the story has been overwhelming and was never expected. The support for our quest for the reinstatement of the librarian is very much appreciated. We hope the matter will be resolved soon."
Frank Gargent, bursar at St Hilda's College, said the college would not be commenting.