Rod Stewart was so happy he was wriggling, as he presented six tracks from his new album at a special session within the hallowed walls of Abbey Road Studios on Tuesday evening.
The reason - he's rediscovered his songwriting muse after nearly two decades of self-described writer's block, and the eleven songs on the album 'Time' are all from his own pen.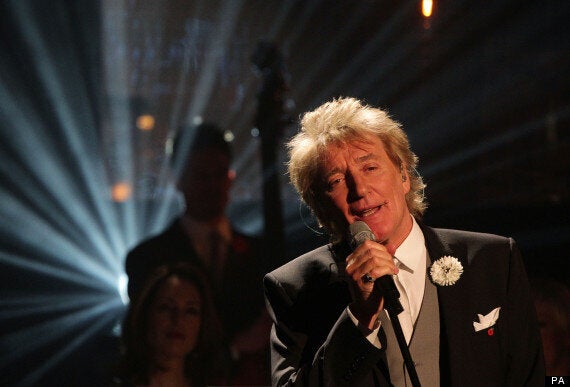 Rod Stewart has found his songwriting skills again after two decades
The Grammy-winning legend was in reflective mood as he introduced each of the tracks, explaining how the album came about after his old friend Jimmy Cregan persuaded him to engage in a casual writing session. "I didn't want to do it, but he played some chords, and I sang some notes, and here we are. We wouldn't be here but for Jim."
Stewart, who has preferred to spend recent years covering other people's songs to lucrative effect, was particularly misty-eyed, introducing one of the tracks dedicated to his wife, 'She Makes Me Happy', an upbeat, unashamedly gushy number, with all the hallmarks of a hit. "This is for my beautiful wife Penny," he explained, beaming at her in the front row.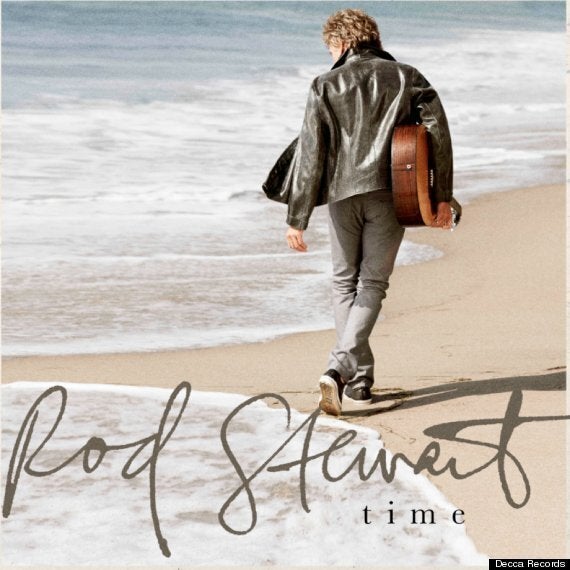 Penny was persuaded to take a bow, too, for her photography work on the album cover, which shows the back of Rod, on a beach, with a guitar on his back.
And it was a family affair at the session, with the singer's mother seen bopping merrily to 'Sexual Religion', a disco track inspired by his first meeting with Penny Lancaster, on the dance floor at London's Dorchester Hotel, he explained to the audience.
His mother didn't seem fazed, but after nearly half a century of Stewart's rock stardom, she must be used to his antics with the ladies, and was later seen happily chatting for ages with her daughter-in-law.
VIEW: ALBUM PREVIEW BELOW...
From the reception to the the six songs played on the night, helped by the atmosphere and acoustics of Abbey Road Studio One, Rod Stewart was right to be wriggling. His muse has returned.
Track Listing, plus some of Rod's explanations...
1. She Makes Me Happy - 'about my beautiful wife, Penny'
2. Can't Stop Me Now - 'about struggling to get my first break'
3. It's Over - 'about the pain of divorce, something I know a little bit about'
6. Live The Life - 'my son was taking his eye off the ball, because he fell in love - whoops, I let the cat out of the bag'
10. Sexual Religion - 'loosely based on the first night i met Penny at the Dorchester, and saw her on the dance floor'
11. Make Love To Me Tonight
'Time' is released by Decca Records on 6 May. View album preview here:
Related