Ronnie Biggs arrived at the funeral of great train robber Bruce Reynolds with a message for photographers on Wednesday.
Biggs, 83, who paid tribute to Reynolds in a statement read out on his behalf, made a v sign as he arrived at London's St Bartholmew-the-Great Church.
Around 200 people attended the service for Reynolds, who was the mastermind behind the Great Train Robbery of 1963.
The 81-year-old died just months before the 50th anniversary of the famous heist, hailed as one of the most audacious crimes of the 20th century.
The gang targeted a Glasgow to London mail train and escaped with a then record haul of £2.6 million, equivalent to £40 million today.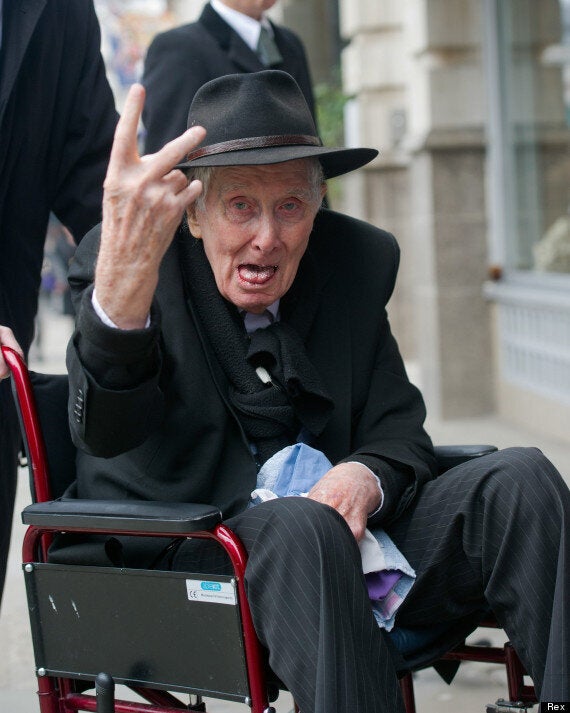 Ronnie Biggs gives the "V" sign to press as he arrives at the funeral
In a tribute read out on his behalf, Biggs said: "Bruce was a true friend, a great friend. A friend through the good and the bad times, and we had many of both.
"He was a good friend to me and my family. My thoughts are with Nick, his son.
"It was Bruce who set me off on an adventure that was to change my life, and it was typical of Bruce that he was there at the end to help me back from Brazil to Britain.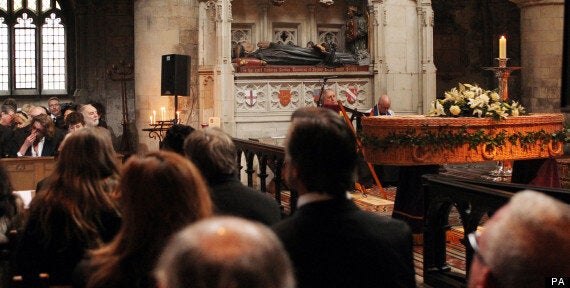 Mourners attend the funeral of Bruce Reynolds, the man behind the Great Train Robbery
"I am proud to have had Bruce Richard Reynolds as a friend. He was a good man. I miss him already."
A number of other men with criminal backgrounds attended the funeral, including Freddie Foreman, Dave Courtney and Chris Lambrianou.
An emotional Nick Reynolds described his father as his best friend and greatest inspiration.
"He was a romantic, a true adventurer, a journeyman who chose a lunatic path and paid the price," he said.
"He was an artist at heart and although he referred to the train robbery as his Sistine Chapel, his greatest triumph was in reassessing himself and changing his attitude about what is important in life."
Mr Reynolds said his father's death was "a terrible shock", but he took comfort from being with him when it happened.
He also said Reynolds had "no interest" in the 50th anniversary of the heist.
The congregation laughed when he added: "So perhaps, true to form, as he had so often done in the past when wanted for questioning, he chose to split the scene."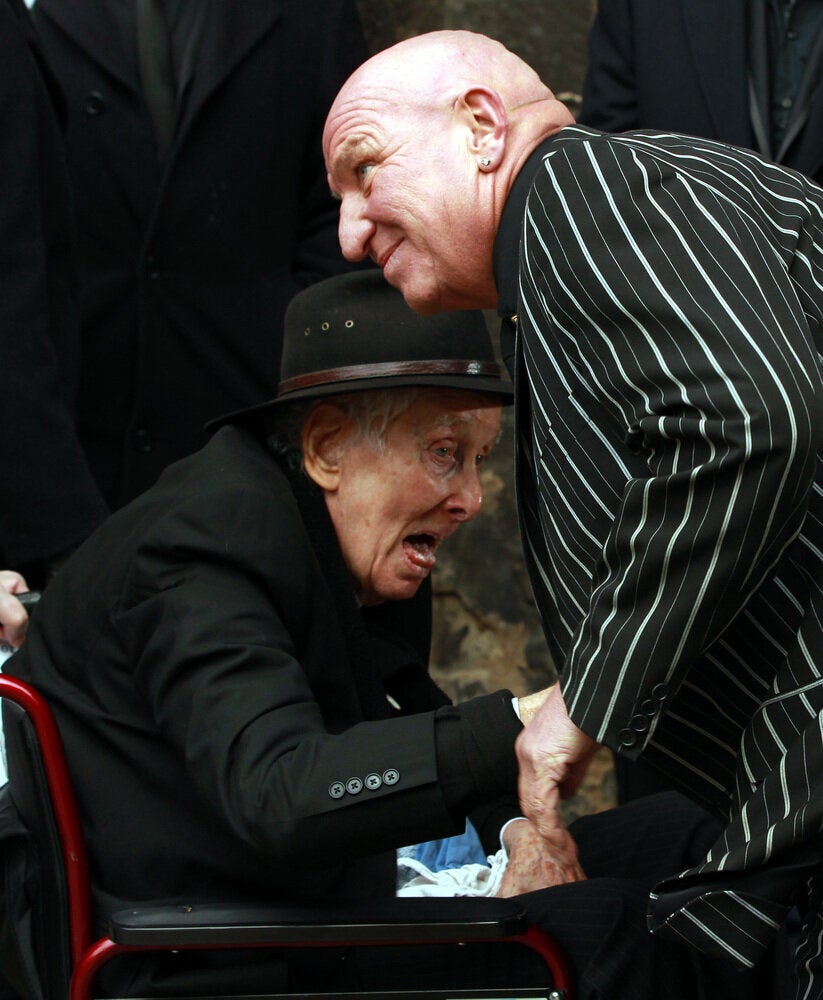 Funeral of Bruce Reynolds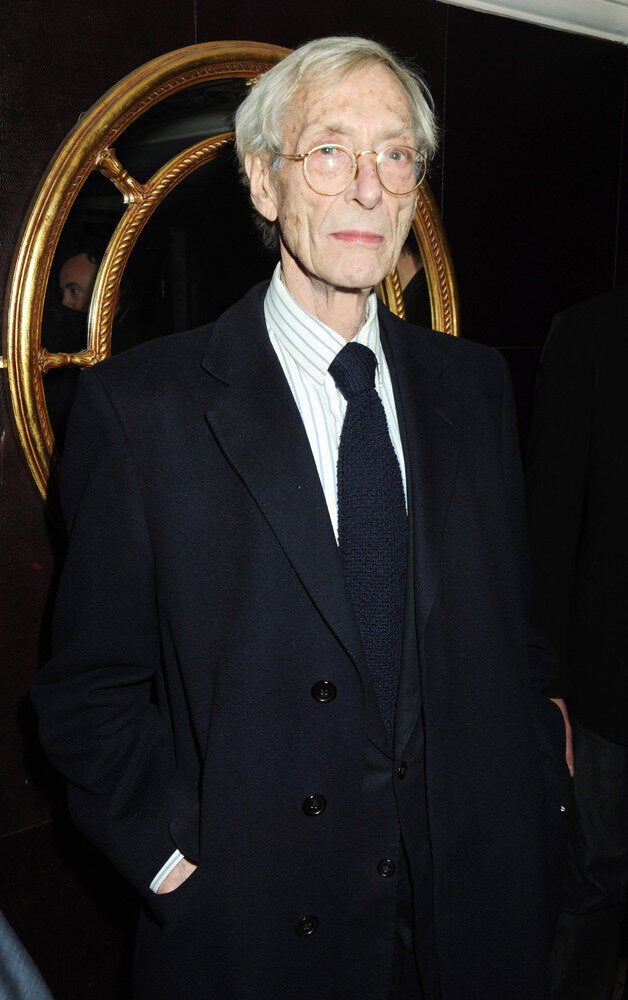 Bruce Reynolds The Great Train Robber dies