A host of celebrities have celebrated seven years of Twitter.
Sir Richard Branson, Gary Lineker and Robbie Williams were among tweeters who shared their thoughts about the social network.
The first ever tweet was sent in San Francisco, California, by Twitter creator Jack Dorsey on 21 March 2006.
Today, there are 200 million users worldwide, with 10 million active users in the UK alone, according to Twitter.
Journalist and author Kate Bussmann, who wrote A Twitter Year: 365 Days In 140 Characters, said: "It's no understatement to say that in seven short years, Twitter has changed the way the world communicates.
"It's given us all the power to get our voice heard and to connect easily and instantly with other people who care about the same things we do - whether that's politics or sport, Justin Bieber or Downton Abbey.
"It's made the world smaller."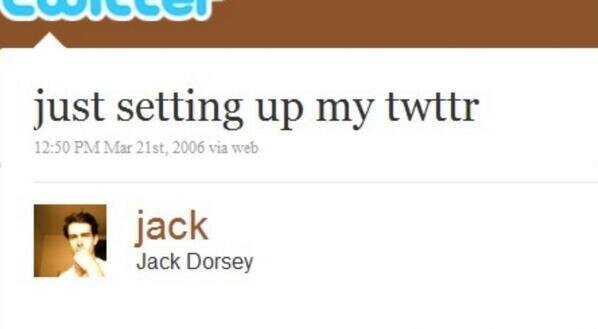 10 Facts About Twitter
Twitter allows users to post messages containing 140 characters or less, though 40% of users do not tweet but use the platform to follow other users.
Lineker (@GaryLineker), who has 1,475,000 followers, said: "I use Twitter for the knowledge, the news, the humour, the sport, the ability to eavesdrop on the great and the good, and above all, for the nonsense."
Sir Richard (@Richardbranson), who has more than three million followers, said: "To me, Twitter means a way to communicate with people in real-time, highlight good causes and - above all - have fun!"
Fearne Cotton (@FearneCotton) said: "Twitter is my brain spilled out in text, mates I don't know, a great way of spying on people I love & a wonderful form of procrastination."
Paralympian swimmer Ellie Simmonds (@EllieSimmonds1) said: "I love Twitter for finding out what's happening in the world, other people's opinions and staying in touch with friends."
Celebrities also recommended their favourite people to follow, with Lineker suggesting Piers Morgan, and sports presenter Jake Humphrey and Top Gear host Richard Hammond both recommending Canadian astronaut Chris Hadfield who tweets updates and images from the International Space Station.
Lineker said Morgan was an entertaining Twitter user.
"Love or loathe him, and most do the latter it seems, he is a must follow," he said.
"Articulate, opinionated, boastful, hugely entertaining and loves his football, even though he knows nothing about it."
Musician Tinie Tempah uses the platform keep up-to-date with Labour MP Chuka Umunna.
The rapper said: "I just recently started following @ChukaUmunna who is a young politician.
"It's really inspiring to see someone from a similar background as I putting a new stance on politics and doing great things for his constituency."