Tweeting on what would have been the 44th anniversary of her marriage to the former Beatle, Ono wrote:
"The death of a loved one is a hollowing experience. After 33 years our son Sean and I still miss him. Yoko Ono Lennon."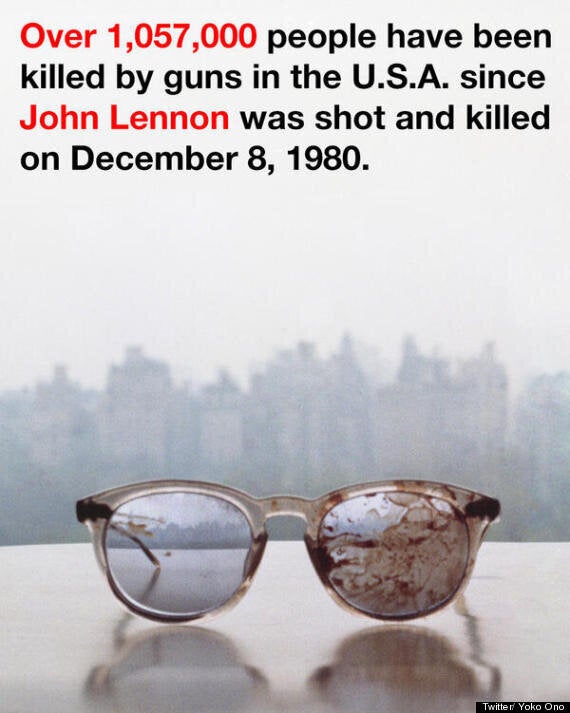 Yoko Ono tweeted this image on what would have been her 44th wedding anniversary
Above the image of Lennon's glasses is the line: "Over 1,057,000 people have been killed by guns in the U.S.A since John Lennon was shot and killed on December 8, 1980."
Ono, 79, tweeted out the same image four times in succession, pleading "Together, let's bring back America, the green land of peace".
Lennon was killed by Mark Chapman outside the Manhattan apartment building he shared with Ono and their son Sean.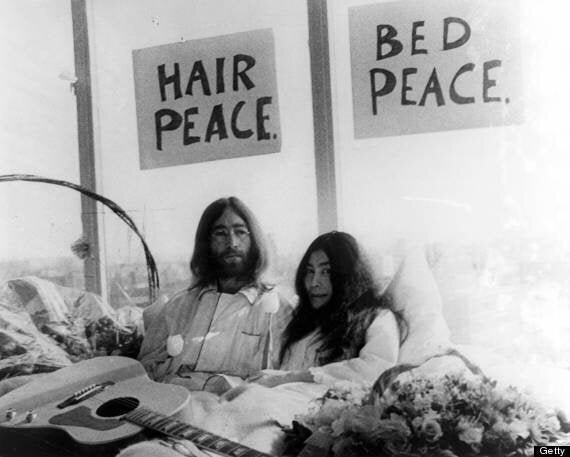 Ono and John Lennon at their Bed-In in Amsterdam in 1969
The peace campaigner also wrote: "We are turning this beautiful country into a war zone."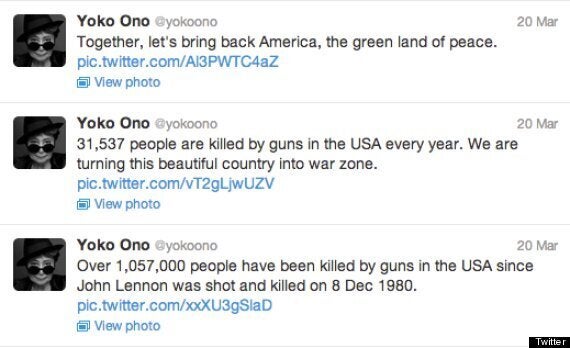 Ono has commemorated her late husband's wish for peace with the Imagine Peace Tower on Viðey Island, off Reykjavík
It is an outdoor work of art conceived by Ono and symbolises her and Lennon's continuing campaign for world peace.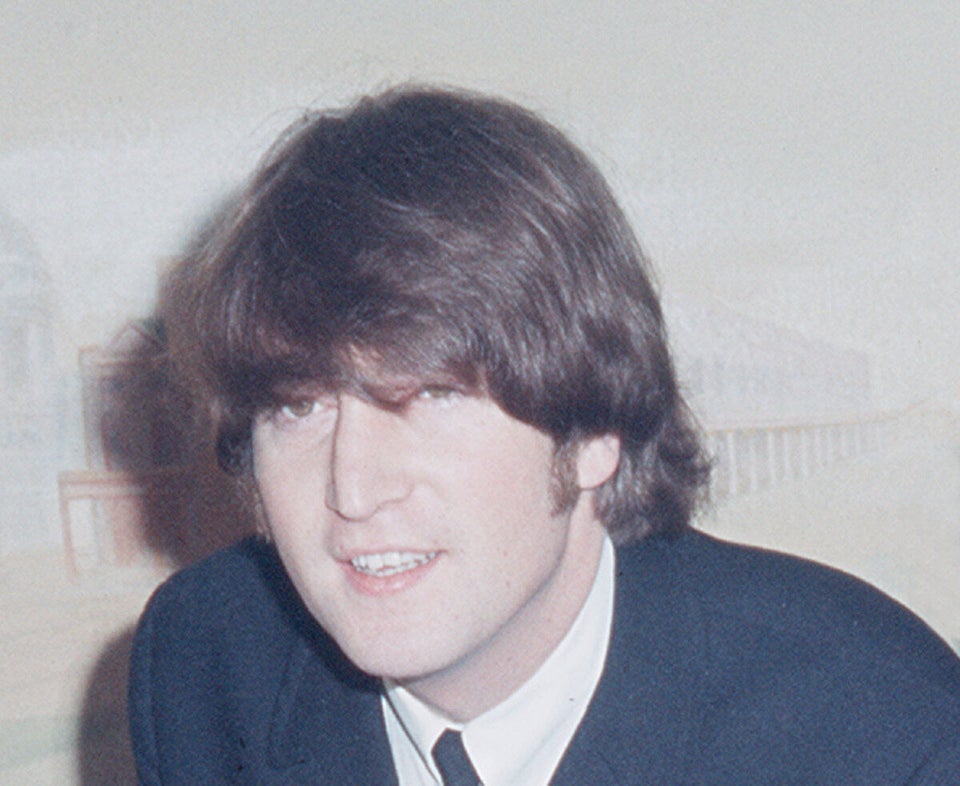 John Lennon's Birthday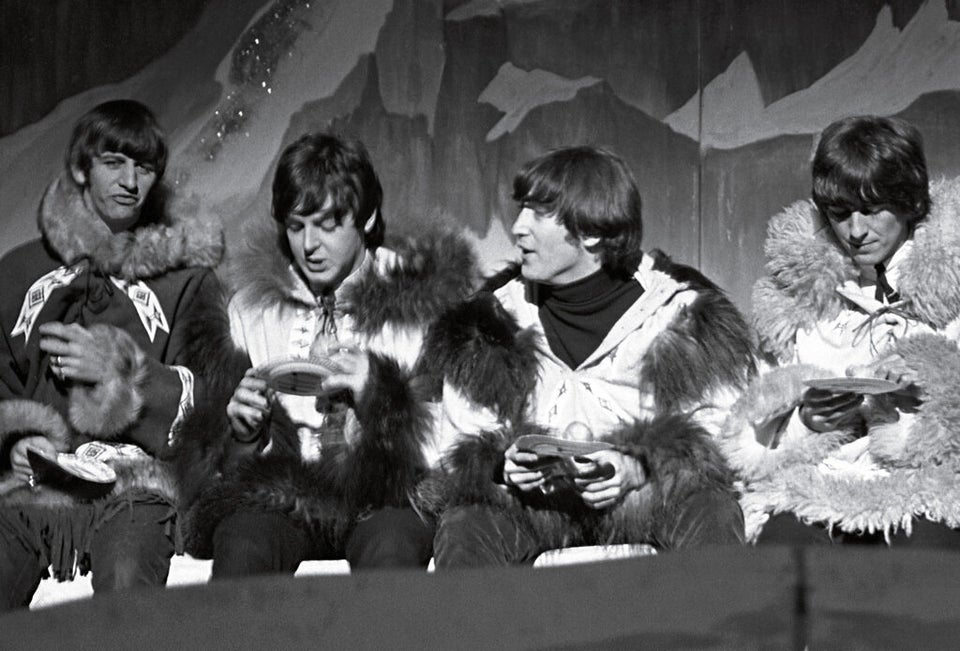 Rare Beatles Photos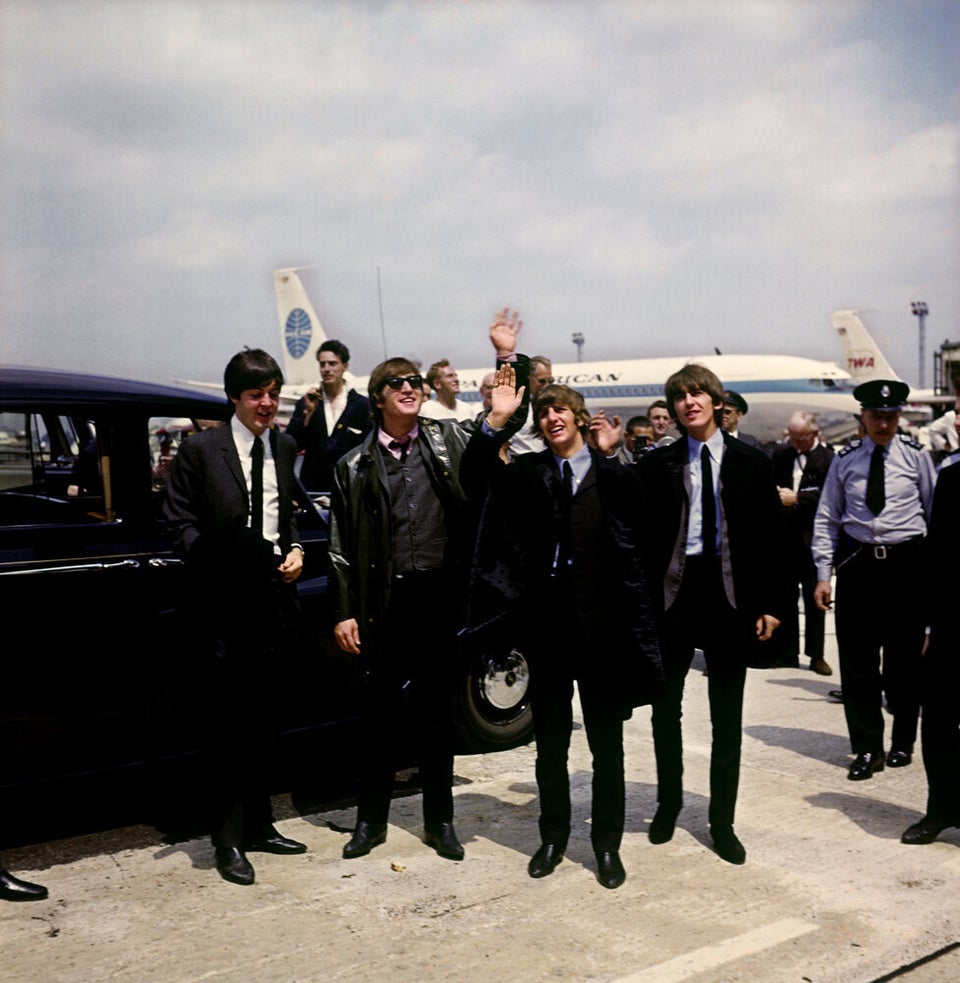 The Beatles
Related