A 17-year-old schoolgirl who dressed up as a boy and used a sex toy to take her younger victim's virginity has been jailed for three years.
Justine McNally, now 18, tricked a girl she met in an online chat room into believing she was a male. At the time, McNally was 13 and her victim 12, and the couple repeatedly talked about starting a sexual relationship.
McNally, who pretended she was a goth named Scott, told her victim "what she wanted to do with her sexually, and what 'Scott' wanted to do with his d***", prosecutor David Markham said.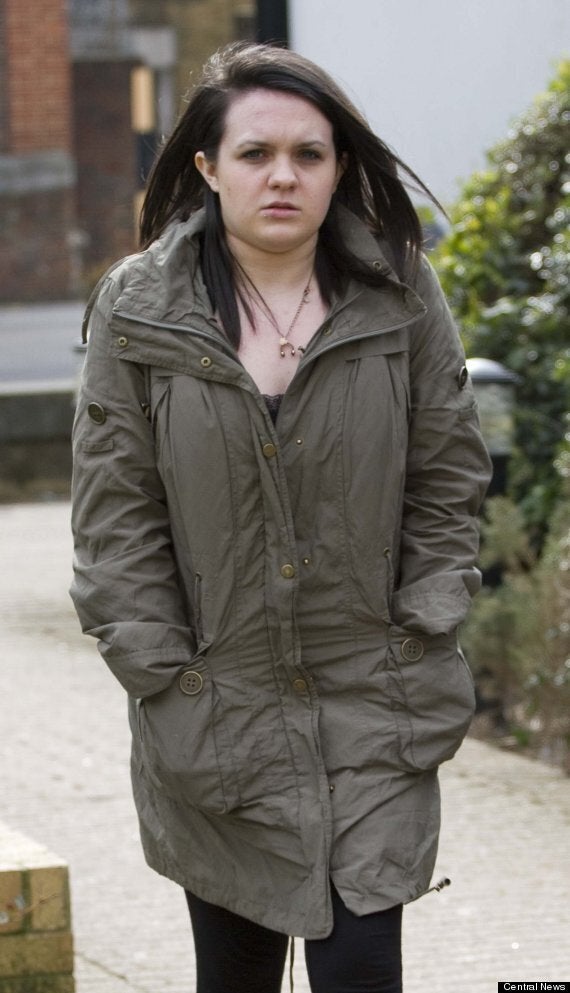 Justine McNally, paraded under the name of "Scott", to take her victim's virginity
The pair were together for three and a half years but only met up met up in March 2011 after the Glasgow teen lured the London schoolgirl to a family friend's house in north London. Promising the girl they would marry and have children, McNally had sex with her three times using the strap-on dildo.
On Thursday, McNally was sentenced to three years in prison after she admitting six counts of sexual assault by penetration.
"She had her first sexual experience with you, and you abused her trust so badly she finds it difficult to trust other people," he told McNally, who appeared at Wood Green Crown Court.
"It was selfish and callous behaviour; a grave abuse of trust of her, her family and friends through your behaviour over a period of years."
Her web of lies was nearly revealed after McNally broke up with another girl who she had been dating in Glasgow, the Daily Telegraph reported. The bitter ex-girlfriend contacted McNally's north London flame, referring to her gender. But when she was confronted, McNally laughed it off.
McNally was only exposed after her mother's friend found a sex toy and bra in her backpack. After McNally was confronted, she said she wanted to have a sex change so she could continue the relationship.
The teenager will be on the Sex Offenders' Register for life and is banned from contacting the victim or her mother. The judge noted McNally had had trouble coming to terms with her sexuality.