George Best City Airport said its runway was closed, while Belfast International Airport warned that the weather could cause some disruption to flights.
A number of roads have been closed, as have some schools. Heavy snow has hit Northern Ireland
NIE, which operates the electricity network, said hundreds of additional engineers had been deployed to deal with the effects of the 50mph winds and snow, which was worst in south and eastern areas as well as on the north coast.
A spokeswoman for NIE said power lines had been hit by flying debris and affected by lying snow.
"Right across Northern Ireland the high winds and snow in the east have affected electricity supplies.
"We have quite a few faults on our high-voltage network and that is affecting the highest volume of customers.
"We will be doing our level best to restore all faults as quickly as possible."
Phone lines and electricity supplies were down for a time at the Mater Hospital in North Belfast.
Wallace High School in Lisburn, Methodist College in Belfast, St Kieran's Nursery School in Poleglass, Ashgrove Nursery School in Newtownabbey, Assumption Grammar School in Ballynahinch, Harmony Hill Primary School in Lisburn, Antrim Grammar School, Moorfields Primary School in Ballymena and Fair Hill PS in Kinallen are among the schools that have been closed for the day.
Ruth Morgan, from Belfast City Airport, has advised passengers to check with their airline before travelling to the airport.
"These contact details can be found on the airport website," she said.
"The airport will be updating passengers throughout the day across social media pages on Facebook and Twitter."
The Roads Service said more than 300 staff in 130 gritters were on stand-by to salt main roads last night.
Snow drifts of up to 15.7in (40cm) have been reported.
"Most routes have been salted three times overnight with snow ploughing necessary on many routes," a spokesman said.
Meanwhile, Sean Penston, weather forecaster with MeteoGroup, the weather division of the Press Association, said most parts of Northern Ireland would see snowfall today.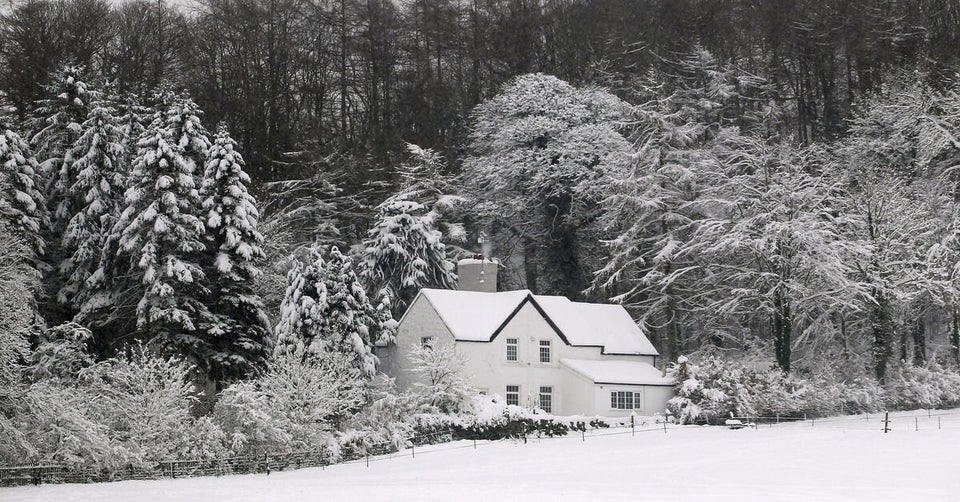 UK Weather Snow