The government has been forced to deny Britain is running out of gas as the appalling weather shows no sign of going away.
It comes as snowstorms sweep the UK, with around 35,000 homes in Northern Ireland still without power.
Six foot snow drifts left emergency crews struggling to get through but emergency teams were out again from first light on Saturday.
The Prime Minister's spokesman said Britain's gas supplies are under pressure as a result of the cold snap but would not run out.
But analysts said the unseasonably cold weather could lead to rationing.
On Saturday, Ann Robinson, director of consumer policy at uSwitch, the energy consultant, told The Huffington Post UK: "I am worried because I think if this weather does continue for the next two or three weeks we could well be facing gas rationing.
"I am more worried about the government being a bit too complacent - they seem to think the gas market will respond.
"I was involved years ago when we had to have electricity rationing and I know that these are complicated plans.
"If it does happen, we need to have the assurance that the government has thought this through."
Environmental groups also expressed concerns about the gas system and what the future holds for consumers in light of the current shortage.
Gas stocks at the UK's largest storage facility are at less than 10% of capacity.
The Downing Street spokesman said: "The absolute key thing on this is that supplies are not running out.
"The gas market is how we source our supplies and that market continues to function well.
"The Prime Minister's key concern is that gas supplies continue. It is absolutely clear that supplies are not running out."
Asked if the Prime Minister was confident that this would remain the case, the spokesman replied: "Absolutely confident."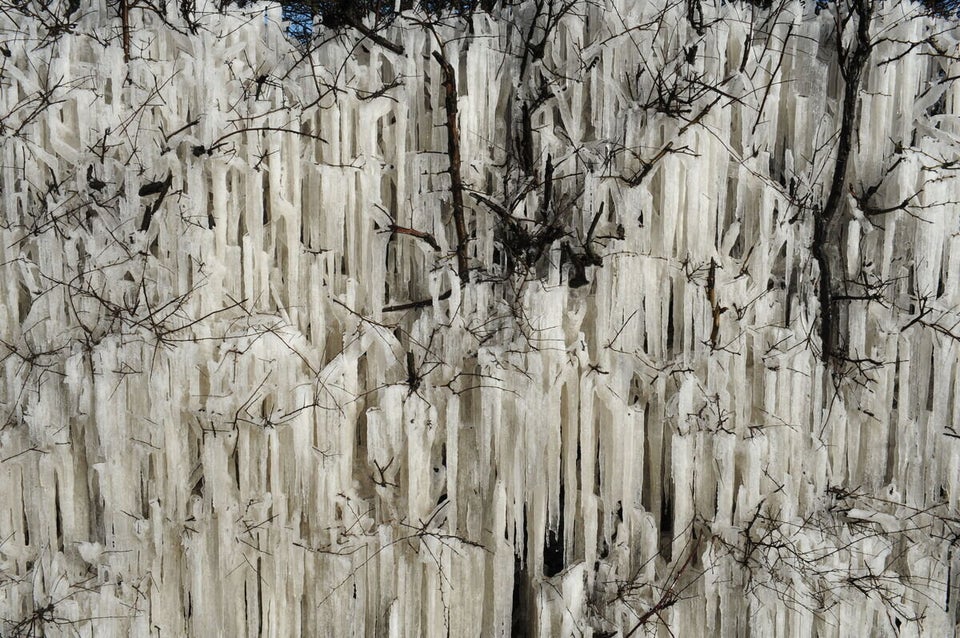 UK Snow Pictures
A Department of Energy and Climate Change (DECC) spokeswoman said: "Protracted cold weather increases demand but the UK gas market is responsive and our gas needs are continuing to be met.
"Gas storage would never be the sole source of gas meeting our needs, so it is misleading to talk purely about how many days' supply is in storage."
She said that while half of the nation's gas needs were supplied from the North Sea, there were also pipelines from Norway and elsewhere in Europe, shipments of liquefied natural gas and storage.
"All can and are providing significant gas to meet the UK's needs," the spokeswoman added. "Storage levels are low at the moment - as you'd expect towards the end of winter - and the UK gas market is tight.
"But the market is responding as it is designed to do - gas prices are rising and supply is being maintained accordingly. For example in recent weeks gas has been flowing in from continental Europe in high volumes.
"We are in close contact with National Grid, who are able to step into the market to source gas and increase incentives
on gas suppliers if they think there is a risk of a supply shortfall."
Energy firms say that new solutions are needed, however.
Andrew Horstead, risk analyst at energy and carbon specialist Utilyx, said: "The UK is becoming increasingly reliant on imported gas and the reality is that every day that this situation is allowed to continue, we risk the potential of rising bills without having the certainty that the energy will be there for us.
"A more diverse generation mix is the long-term solution but until then, the reality is that we need gas to heat our homes.
"We need a solution to the gas crisis. The Chancellor's hope for shale gas announced in the Budget this week is neither proven for the UK nor is it a short-term solution to the current shortages we are seeing. It illustrates once again that the UK is crossing its fingers that everything will turn out for the best and this week's supply crisis is stark reminder of how risky this approach is."
Energy trader Matt Osborne, of energy analyst firm Inenco, said: "The gas system has been put under immense pressure in the last few months due to a number of factors."
He said shipments of liquefied natural gas into the UK were 17 per cent of last year's levels, which combined with unplanned outages and unseasonably cold weather meant the system had struggled to cope on a number of days.
Friends of the Earth said the current situation was "a glimpse of a miserable and worrying UK energy future".
Head of campaigns Andrew Pendleton said: "We should wean ourselves off this dirty fossil fuel by producing the majority of our power from renewable energy, which the UK has in extraordinary abundance and is becoming cheaper and cheaper to harness."
Dr Doug Parr, chief scientist at Greenpeace, said: "The Government must act to stabilise bills, secure supplies and create jobs by supporting clean, renewable technologies like offshore wind and a European super grid."
Popular in the Community