There are still months to go before the royal baby is born, but its appearance as a young adult is already being predicted.
These images were generated according to trends noticed by scientists in the study of the genetics of facial features.
Jenny Chen, a graduate student from the Broad Institute of Harvard-MIT, revealed her research to money-saving magazine My Voucher Codes.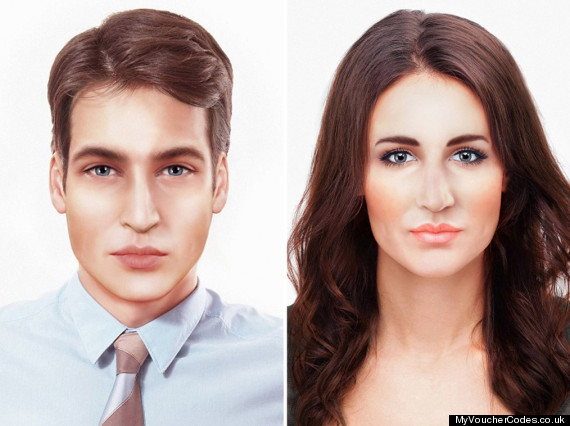 These are the lastest predictions of what the royal baby will look like as a young adult
Chen believes the child has a 50 per cent chance of having either green or blue eyes like its parents and it is likely to inherit the Duchess of Cambridge's olive skin colour, which is dominant over Prince William's paler complexion.
The royal baby is also likely to have full lips and an oval face, although there is no way of determining whether it will inherit its mother's famous nose.
The images come after a South African geneticist came up with predictions of what the Duke and Duchess's unborn baby could look like as both a toddler and a teenager.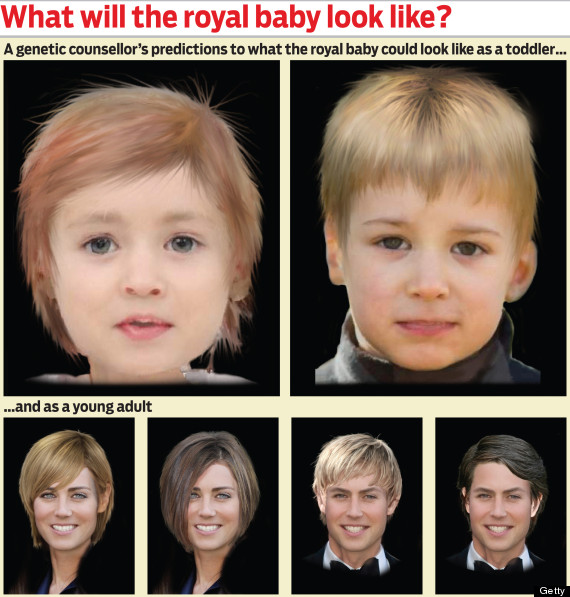 Geneticist Suretha Erasmus believes this could be the face of Wills and Kate's baby
Johannesburg-based Suretha Erasmus believes the baby could share many of the facial features of the late Princess Diana thanks to Prince William's strong resemblance to his mother.
However, with dark genes being dominant, she estimates there is a good chance the baby, due in June, may inherit Kate's dark hair.
The illustrations offer a representation based on genetic influences passed on by both parents.