Montenegro coach Branko Brnović ridiculed England's long-ball game amid Roy Hodgson's concerns about the state of the pitch in Podgorica for the World Cup qualifier.
Leading England by two points in Group H, Montenegro are buoyed by their previous two meetings with the Three Lions during the qualifying stage for Euro 2012. A 0-0 draw at Wembley was followed by a comeback in Podgorica from 2-0 down to earn a 2-2 draw which ensured a play-off berth.
And Brnović ramped up the intensity ahead of Tuesday's match at the Podgorica City Stadium.
"I'm reading statements from the English players about the way the pitch will look," Brnović said. "As far as I know, the English have always favoured long passes and I can't see why they are complaining about this.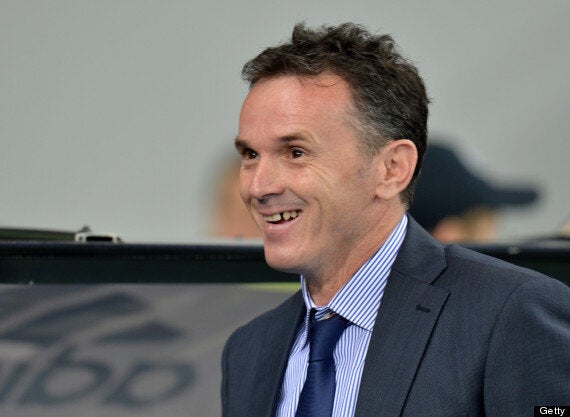 Brnović was bullish ahead of his nation's sixth World Cup qualifier
"We, with Steven Jovetic and Mirko Vucčnić - or England. It supports the fact they are more scared of this game than we are. They are also intimidated by our fans and I don't see the reason why.
"We do not under estimate or over-estimate any team. We have a high regard for the England team but more so our own qualities."
Jovetic and Vučnić, who play for Fiorentina and Juventus in Serie A, are regarded as one of the most dynamic partnerships in international football on the continent, with the former attracting interest from Arsenal.
Their potency takes on greater significance due to Hodgson's paucity of options at centre-back, with Joleon Lescott and Chris Smalling likely to start for England.
Lescott went from squad exclusion to wearing the England captain's armband within eight days, after Michael Dawson's injury and Rio Ferdinand's withdrawal led to his eventual inclusion.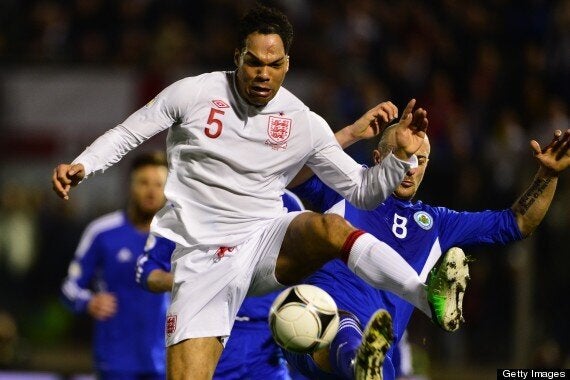 Lescott started all four of England's Euro 2012 matches
With Gary Cahill an injury doubt, it had been speculated Michael Carrick - who has occasionally deputised at centre half for Manchester United - may be drafted in alongside Lescott, however Hodgson is likely to entrust Smalling to partner the Manchester City defender.
Both Lescott and Smalling are not regulars with their clubs, which Vučinić was keen to cite.
"I certainly do see that as a weakness," the Montenegro captain said. "If they do not play for their own clubs I do not see why the coach invited them to play."
Related