But now a new mobile app hopes to use consumer power to challenge media sexism.
The #NotBuyingIt app, which is in the initial stages of development, allows users to name and shame brands that use sexist advertising and publicly boycott them.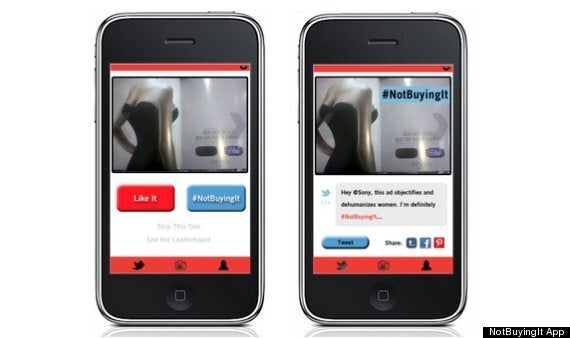 Users will be able to photograph, map and share adverts that poorly represent women, bringing offenders under one virtual roof.
The site explains:

"We're putting the power back in the hands of the consumer. In a media environment where women continue to be valued primarily for their youth, beauty and sexuality, it's time we took a collective stand.

"Sexism sells because it's what's being sold. We deserve more and better options. And with this app we will show the media that there is a way to make money without demeaning more than half the world."
The app is the brainchild of MissRepresentation.org -- the organisation behind the "Miss Representation" documentary that highlights how women are poorly portrayed in the media.
It is being crowd-funded on website Indiegogo.com. At the time of writing the app has made $18,296 of its $20,000 target.