Two cold and hungry lambs and their mother have caused mayhem at a popular tourist attraction after trying to scoff a pile of a quarter of a million chocolate Easter eggs.
The trio were found in the egg store at Wookey Hole Caves in Somerset early on Tuesday where staff believe they went to try to escape the unseasonably cold weather.
Thousands of chocolate eggs will have to be destroyed, but the tourist attraction say their suppliers have agreed to deliver more before the weekend Bank Holiday fun.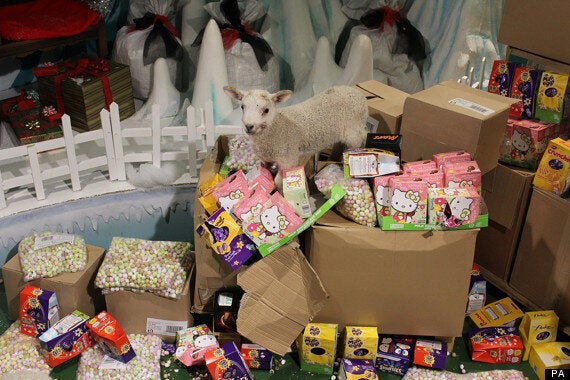 General manager Daniel Medley said: "The eggs were delivered at the weekend and somehow this ewe and her lambs got out of their usual accommodation and made their way in there.
"We think it was a bit warmer in there or maybe the smell of the chocolate attracted them.
"It was pretty clear from the chocolate stuck to their wool who was responsible.
"There were pallets with 250,000 eggs on them and we believe a few thousand will have to be destroyed.
"Thankfully, our suppliers just laughed and have agreed to deliver some more before Good Friday.
"The baby lambs are usually very popular with the children at Easter but so are the chocolate eggs.
"They are so cute that we couldn't be too angry with them. We may get them to stand in the naughty corner over the weekend as a punishment.
"For Somerset tourist attractions Easter is the first big weekend of the year. It looks like being a chilly week this year but thankfully most of our attractions, such as the caves, our special Easter circus and the play areas are all indoors so we are expecting a lot of visitors.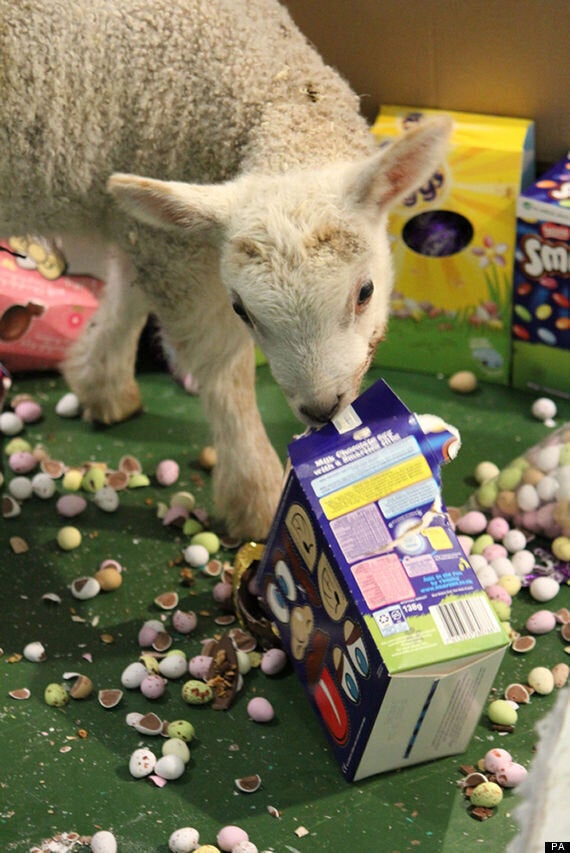 Despite a valiant effort, the lambs failed to finish all 250,000
"The caves are as constant 11 degrees all year round so they tend to feel warm this time of year.
"Outdoors we have the Fairy Garden and dinosaurs in the Ice Age Valley, which might seem quite realistic this weekend - but then families can spend the rest of the day at the indoor attractions and play areas."
The eggs had been purchased for an Easter egg competition that runs from March 30 to April 13 with every child able to win a selection of chocolate eggs.
Popular in the Community