Sand sculptors have been braving the cold on the British Riviera to take part in the annual Weston Super Mare sand sculpture festival, due to open on Friday.
Twenty award winning sand sculptors from across the globe are working around the clock to create sand sculptures including Harry Potter, Marilyn Monroe and characters from the Star Wars films.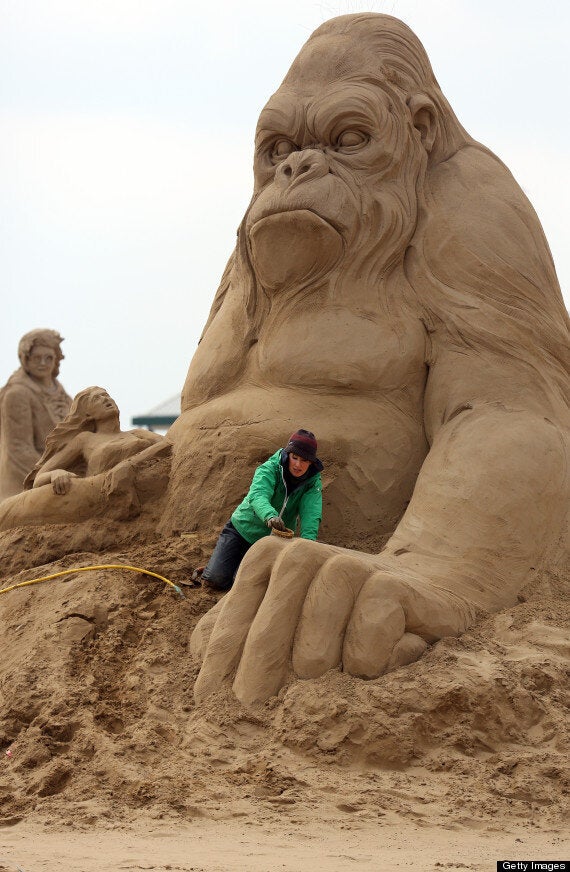 Sand sculptor Helena Bangert from Holland works on a sand sculpture of King Kong
The town's very own festival (Hollywood themed this year) on the beach will open later this week and stay up all summer until the end of September.
The sculptures are made from only sand and water, but Weston boasts a special kind of sand particle with sharp edges, allowing the grains to stick together with greater ease.
After the festival more than 30 sculptures, made from over 4000 tonnes of sand are bulldozed, so enjoy them while you can!
Popular in the Community