The star of Danny Boyle's latest thriller admits a hypnotist tried to put the film's stars in a trance, but failed with all of them.
French star Vincent Cassel tells HuffPostUK: "Somebody showed up during rehearsals, but it didn't work. We wanted to be, but we were a little scared. It was like testing a drug for the first time.
"I think it really has a lot to do with your state of mind. If you personally took the decision to go, you may be seeking something in particular - it's a very different thing then."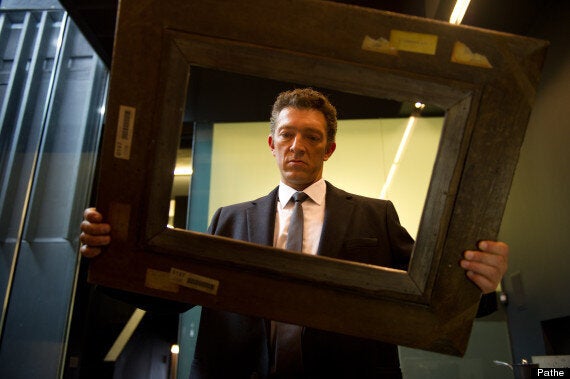 Vincent Cassel calls heist thriller 'Trance'... "a ride"
Cassel plays gangster Franck in the London heist 'Trance', intent on uncovering the blocked memory of James McAvoy's character Simon after they plot to steal a painting, but the plan goes awry after Simon suffers a blow to the head, and Franck is forced to put a hypnotist (Rosario Dawson) to work on him, a meeting that has unforeseen consequences.
"The movie feels like a kind of ride," is how Cassel puts it. "What it felt like, seeing the movie, is that you're in an environment that you think you know, a heist movie from the 1970s, but then from the first trance, it takes you by surprise. From then on, you don't know what's going to happen, let's say like a trance... and it's very interesting because you know you can't trust anything any more."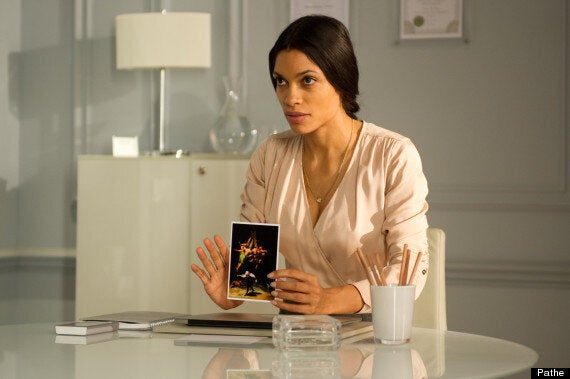 Rosario Dawson is the hypnotist who sets to work in Danny Boyle's 'Trance'
'Trance' was filmed by Danny Boyle before he took on the London Olympics, but edited and shown afterwards, a delay that Cassel thinks is a very good thing...
"When I saw the movie, it was like 'Wow.' I had the chance to forget about the details. When you're too much aware of what's going on, you're watching too technically, you're more self-conscious. Waiting was a luxury in a way."
As well as his ever-rising star in his native France, Cassel has built up an international reputation after appearing in films like 'Eastern Promises' and 'Black Swan'.
The only difference in acting in a foreign language? "I have to learn my lines."
Surely this happens for French films too? Apparently not...
"In French I never learn my lines. I read them, i know what the scene is about and, apart from some particular cases where you have to say the actual words, it's about the idea of the scene, the order of the ideas. That's all more important than the exact words.
"Very few dialogues deserve to be really learned. Most of the time, if you've got your character and if you really focus, you're going to come out with the same thing but it's yours, you're going to make it your own. In English, I have to be a little more careful."
Trance is in UK cinemas from Wednesday 27 March. Watch the trailer below...