A mural of Jesus being chased by police and paparazzi close to London Bridge that was reportedly to be by graffiti artist Banksy is in fact a fake.
Unveiled in time for Easter, the artwork shows Jesus Christ carrying the cross while photographers take snapshots of his suffering and angry police wield batons at him.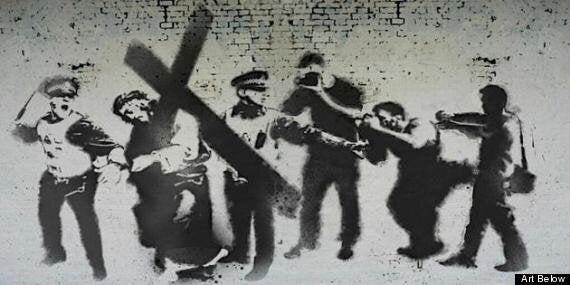 The police stencil was taken from this T-Shirt by Red Molotov: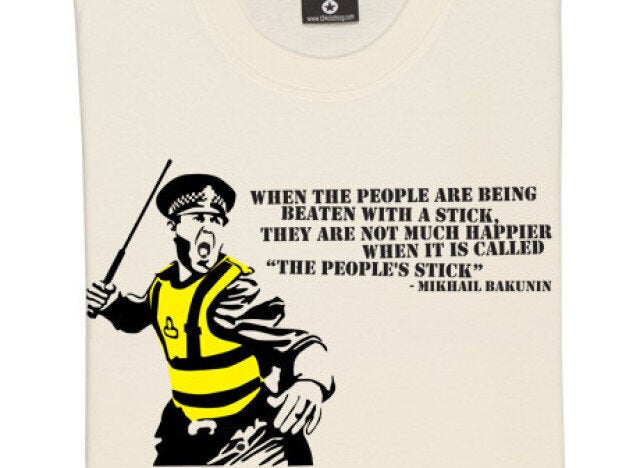 A new Banksy artwork was discovered on the side of an empty building in London in December, appearing in the financial district of Canary Wharf, bearing the simple message: "Sorry! The lifestyle you ordered is currently out of stock".
The piece appeared to accompany an earlier Banksy effort discovered in Chelsea a month before - a trademark stencil and spray-paint picture depicting a girl and a shopping trolley tumbling from the sky with what looks like a bottle of wine and a necklace.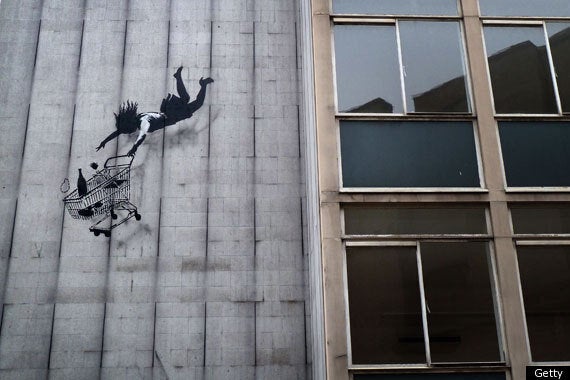 Related