Canadian pop star Justin Bieber had his pet monkey Mally detained by German customs officials on Friday night after apparently trying to 'sneak' in the monkey despite not having the proper papers.
Far from being a joke Bieber, 19, could face prosecution in Munich for his efforts, according to The Sun.
The capuchin monkey, believed to be a birthday gift for the singer, has been detained in quarantine, which could cost Bieber a fine in the region of £10,000.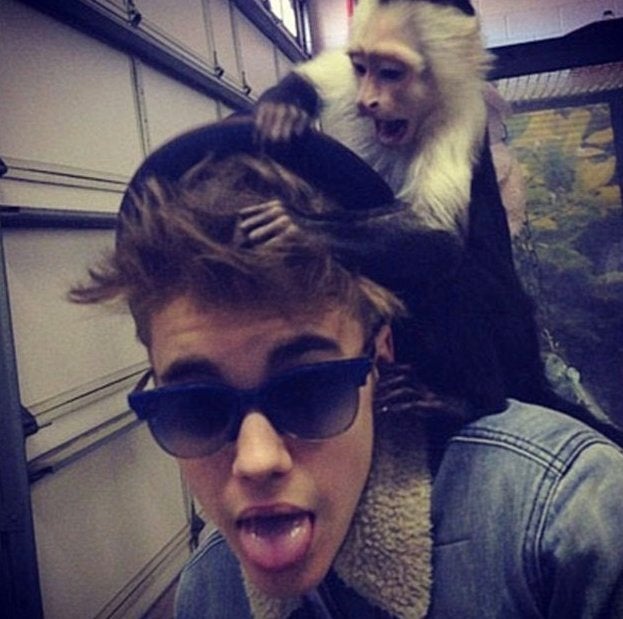 One picture of Bieber and his monkey, posted on his Instagram
A source told the newspaper that: "Justin has been acting like a right diva. He is out of control and lives in an alternative reality to the rest of us.
"He didn't think about the potential risks of flying a monkey from one continent to another.
"He and Mally go everywhere together. He will be heartbroken it has been put in quarantine."
The unidentified source even went on to compare Bieber's relationship with Mally to that between Michael Jackson and his famous chimp companion, Bubbles.
Popular in the Community