The stage set of a dishevelled backyard in Chicago - broken pots, dead plants, grimy windows - symbolises an isolated father and daughter coping with mental illness at the Menier Chocolate Factory.
A revival of Proof will always be topical as mental illness continues to afflict lives, while social stigmas still stand their ground. Examining the connection between genius and mental illness, David Auburn's Pulitzer and Tony award-winning play explores the effect a gifted academic's fracturing mind has on his family.
Having contributed groundbreaking mathematics to his field, Robert's (Matthew Marsh) illness forces him to abandon his career and be cared for by his daughter Catherine (Mariah Gale). Following Robert's death, Hal (Jamie Parker), one of Robert's students and self-confessed geek, believes there could still be mathematical genius somewhere in the incoherent scribblings of his notepads.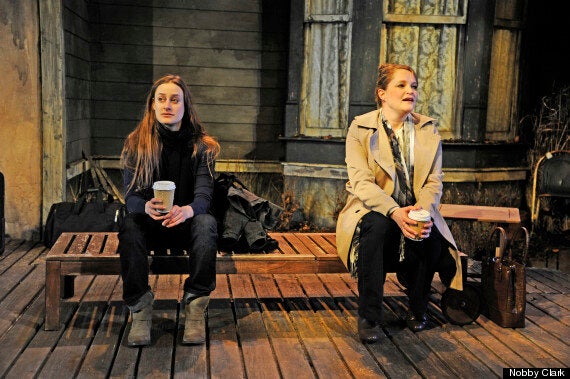 Catherine (Mariah Gale) and Claire (Emma Cunniffe)
Proof took theatre by storm when first staged in 2000 in the US, moving to Broadway the same year and running until 2003. Despite the risk of Polly Findlay's new staging being overshadowed by the play's starry past, including Gwyneth Paltrow playing the lead in 2002 at the Donmarand in the 2005 Hollywood film, the performances stand solid on their own feet in this dignified portrait of the destruction of mental illness.
As the tortured genius mathematician, Marsh's natural performance steals the show, with intertwined glimpses of the charismatic genius academic and the terrified sick man he becomes. There are no frightening delirious performances; the mania associated with Robert's illness is barely shown, only referred to, making Proof all about dignity.
A heartbreaking scene sees Catherine reading out what Robert believes to be his latest mathematical breakthrough - we see the fear in Robert's eyes, a deer in headlights, as they both realise the truth of his 'recovery'.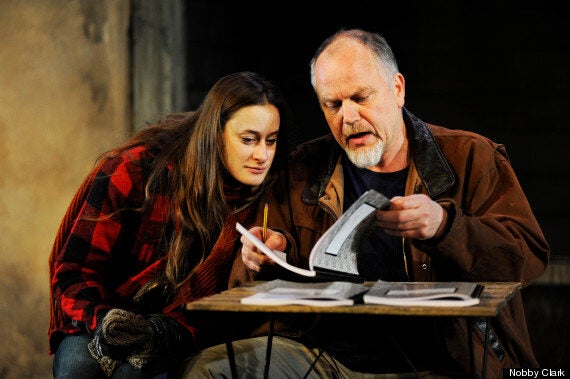 Catherine (Mariah Gale) and Robert (Matthew Marsh)
Gale's energy makes her mesmerising as Catherine, fuelled by constant brusque anger. But her brittle defensiveness often borders on aggression, interspersed with occasional tears - it would feel more natural to see a slower melting of her fiery temperament and a deeper range of emotions.
Student Hal (Jamie Parker) and Catherine's sister Claire (Emma Cunniffe) give strong performances, although their characters feel purely functional, providing plot devices and contrast to Robert and Catherine.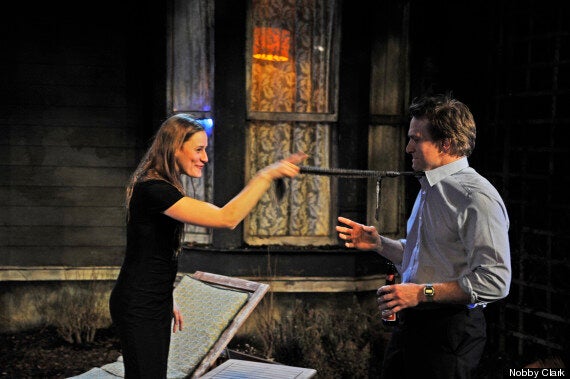 Catherine (Mariah Gale) and Hal (Jamie Parker)
The specifics of Robert's illness are as vague as the complex mathematical equations that keep being referred to (it's all 'math', far too elaborate to explain to a theatre audience). All we know is he was once terribly clever and now is terribly ill. This should feel a problem, lazy exposition, but Auburn creates the feeling of the world of advanced mathematics, whilst sticking to the heart of the matter: work/life balance.
"Work takes priority," barks Robert in a flashback scene with Catherine, as he tries in vain to get the "machinery" of his mind going again. There lies Proof's simple profound message and warning - the tragedy of placing career aspirations above our own wellbeing.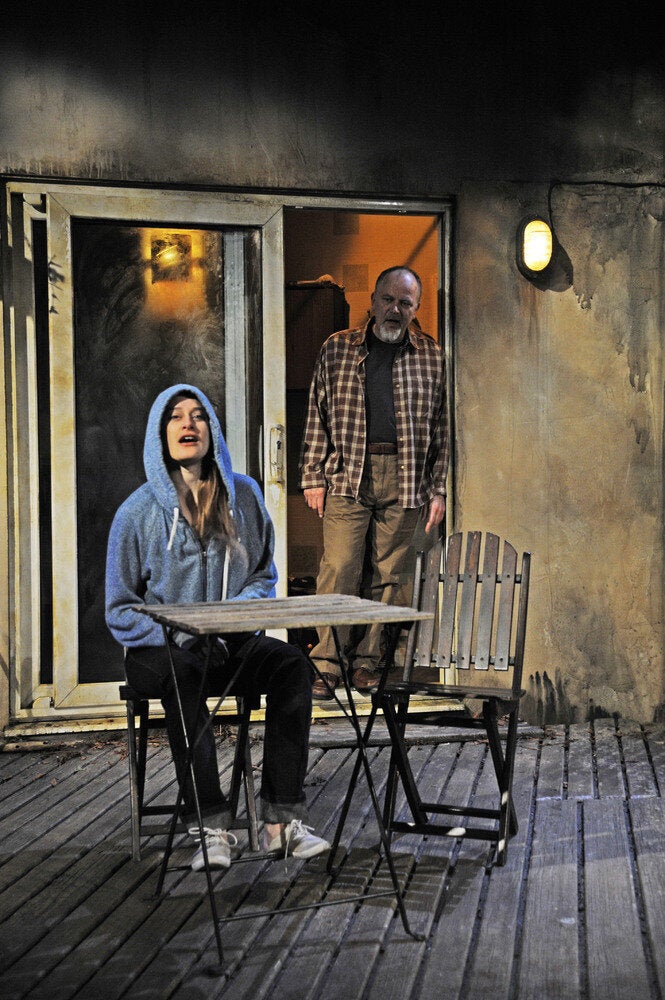 Proof, Menier Chocolate Factory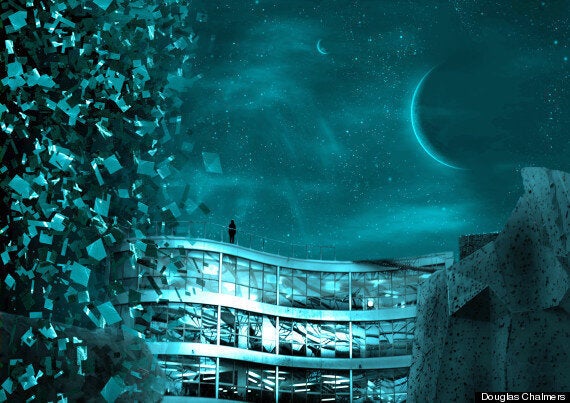 HuffPost UK Theatre Reviews