Hyundai has a new concept for the car of tomorrow - and it doesn't involve wheels.
The 'E4U' is an egg-shaped, open-topped single person transport similar to a Segway.
But instead of a traditional two-wheel design, the E4U uses a "rotating semispherical part" like the lower half of a ball, which is constantly spinning. The vehicle is static when standing vertically, and when it is tilted forward it moves at about walking speed.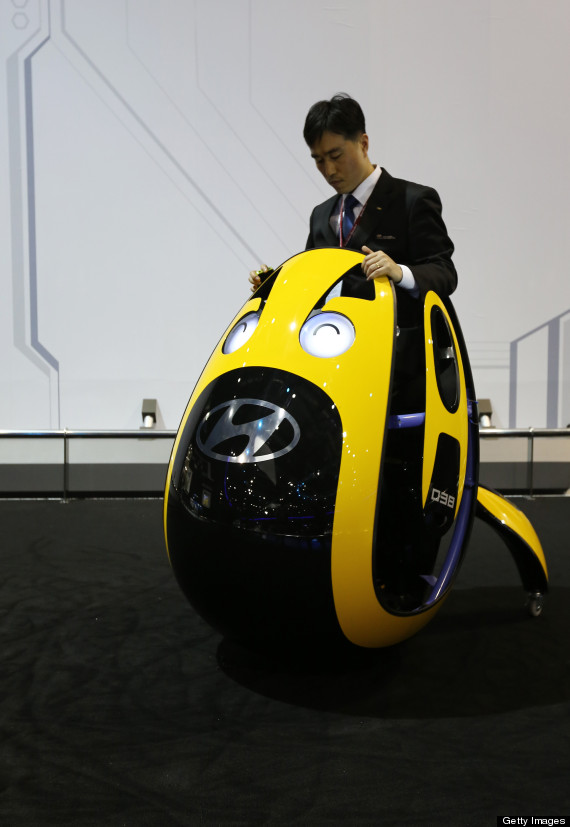 The idea is to have a vehicle which can move in multiple directions without turning - but the car is in the early stages of development, and currently has two safety wheels at the rear which stop it tipping from side to side.
The driver turns the car by tilting it with his or her feet, according to Tech On Nikkei.
Unfortunately it sounds like it isn't easy to drive right now. Which is hardly surprising - we can barely work out how it moves at all.
The concept was shown at the Seoul Motor Show, after just four months of development - which is worth bearing in mind.
This might look like a fanciful idea, but it's possible it could appear on the streets one day, minus the safety wheels but hopefully with the nice bumblebee styling.