Saudi Arabian women will now be permitted to ride motorbikes and bicycles in restricted areas – as long as they wear the full-length veil and are accompanied by a male relative.
The country's al-Yawm daily newspaper cites an unnamed official from the religious police as confirming the edict.
Al Jazeera points out women, who are not permitted to drive in Saudi Arabia, will still be banned from riding the vehicles in public places.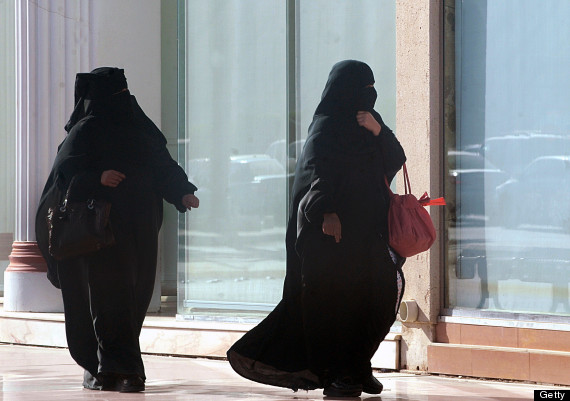 Women in Saudi Arabia will reportedly be allowed to ride bicycles and motorbikes in restricted areas - as long as they wear a full-length veil and are accompanied by a male relative
The Gulf kingdom follows an ultra conservative interpretation of Islam where it is illegal for Saudi women to travel abroad without male accompaniment and can only do so if their guardian agrees by signing a document know as the 'yellow sheet' at an airport or border crossing.
In November 2012 it emerged women were being electronically monitored with authorities using SMS to track them and inform their husbands of their whereabouts.
Al Arabiya reported that the surveillance was triggered by the escape of a Saudi woman to Sweden earlier in 2012. She was believed to have converted to Christianity although she later denied this and insisted she wanted to return to Saudi Arabia.
She was helped to leave the country by a Saudi colleague and a Lebanese man who has reportedly since been imprisoned.
The kingdom is governed by strict Sharia law and it was only in 2011 that women were given the right to vote and run for office in municipal elections in 2015.
In January an Indonesian city which follows Sharia Law announced plans to ban women from straddling motorbikes.
Suaidi Yahya, mayor of Lhokseumawa said the sight of women straddling bike seats was "improper" and violated Islamic values.
Muslim activist Ulil Abshar Adballa criticised the move, tweeting "How to ride a motorbike is not regulated in Sharia law. There is no mention of it in the Koran or Hadiths."