The image, which is taking the internet by storm, waves goodbye to the trademark long lashes, heavy eye shadow, pink lips and sleek blonde locks that have become synonymous with the iconic doll.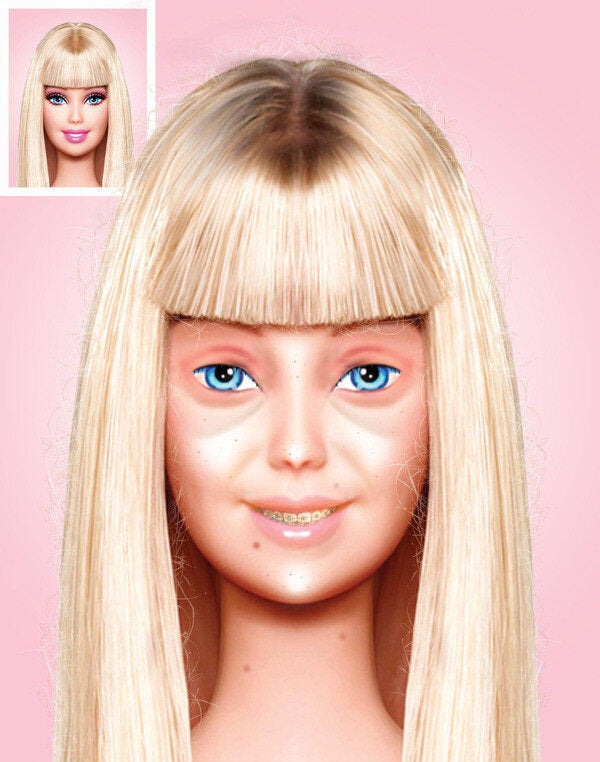 Ever wondered what Barbie looks like first thing in the morning, without make-up?
Complete with dark circles, unkempt hair and freckles, the picture shows us how Barbie might look like first thing in the morning. And HuffPost UK Lifestyle are refreshed to find she looks just like the rest of us. *fist pump*
Reportedly created by Eddi Aguirre, the 'real' doll also has braces - showing that not even Barbie was born with perfectly straight teeth.
Do you think Mattel should create a real Barbie, without make-up?