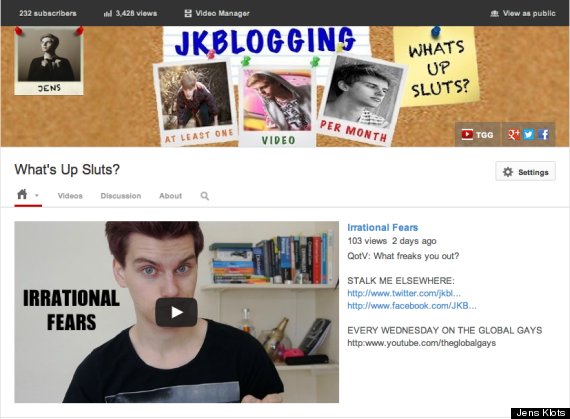 | Are you a student blogger? Fancy appearing in our Student Blog of the Week series? Click here to find out more |
Introducing...
Jens Klots and his video blog JKBlogging
Age: 21
Education: Birmingham City University, BSc Criminal Investigation (currently in my 2nd year)
Twitter: @jkblogging
Blog:www.youtube.com/jkblogging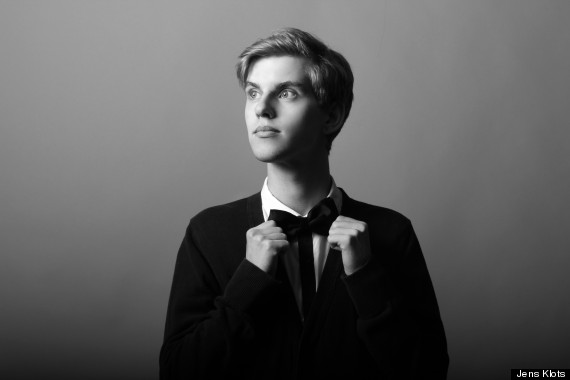 What's your blog all about?
Me, because I'm heavily narcissistic.
No, but in all seriousness my channel doesn't really have a core theme or topic, my videos cover everything from rants and observations to skits and vlogs. However, no matter what topic or video format I'm using I try to incorporate comedy into them, so I guess you could call it a comedy chann
Describe your blog in three words
Viking in disguise
Why did you start your blog?
To be quite honest I'm not entirely sure why I decided to start making youtube videos, I'm guessing it was probably a combination of many different things. Boredom was probably one of the main reasons behind it, but I think what got me hooked on it was the fact that youtube created an additional creative outlet for me.
How long have you been running it?
My channel has been around since 2010, but it wasn't until this year I actually got serious about my vlogging. Before that I uploaded very sporadically and infrequently, nowadays I make at least one video per month but if my schedule allows for it I upload more regularly.
What makes it different from the rest?
I really struggled with this question, because the thing about youtube is that barely anything is different and original any more. There are thousands, possibly even millions of people out there vlogging and making videos in their bedrooms, just like I am. So how does my channel differ?
Then it hit me, I could just ask my subscribers! After all, they are the ones that have chosen to follow me and regularly watch my content. So if there's anyone that can fully explain what separates me from the bunch and makes me different, it's them. This is what some of them had to say:
"You're funny, you give a great deal of thought to your videos and you interact with those that watch them. Those are the reasons that I choose to watch your channel"
- M. Dupree @Facebook
"Your original humour always makes me laugh & raises my spirits #funguy"
- 999Chopper @Twitter
Who would be your dream guest blogger?
Since I'm a vlogger the closest thing to a guest blogger would probably be a 'collaboration', and there are so many people I would just love to work with. However my top five would probably have to be:
- Grace Helbig (DailyGrace)
- Ashley Mardell (HeyThere005)
- Tommy Nguyen (JustAddTommy)
- James Mitchell (JamesMitchellTV)
- Hannah Hart (Harto)
These are all people who's content I love and watch on a regular basis, they are so creative and funny and being given a chance to collaborate with any of them would be amazing.
What was your last blog post about?
My latest video (at the time of writing this) addressed my irrational fear of zombies and the zombie apocalypse. I'm aware that it's a very silly fear but it doesn't matter how many times people explain to me that "it could never happen", the idea of zombies still scare the life out of me.
What's been your "blog highlight"?
Just over the course of these first few months in 2013 I've had so many great experiences, both in terms of my own vlogging and through the community in general. However, if I am only allowed to pick one thing it would definitely be that Grace Helbig (also known as DailyGrace on youtube) reblogged one of the videos that I made over at a 'collab channel' I'm a part of. In which I made a video in her style reviewing the fashion at the red carpet for the Streamy Awards 2013.
Not only was the video noticed and liked by DailyGrace herself, but the official channel for the Streamy Awards also found it and commented on it twice because they enjoyed it so much. I'm not even lying when I'm saying that I was just rolling around in bed all day trying to cope with the fact that Grace enjoyed the video, the amount of views it was getting and that the people behind the Streamy Awards loved it as well.