Former South African President Nelson Mandela has been discharged from hospital after receiving treatment for pneumonia.
But in a statement, current president Jacob Zuma's office said Mandela had been allowed home "following a sustained and gradual improvement in his general condition".
He will now receive treatment at home, the statement said.
During what was Mandela's third trip to hospital since December, doctors drained fluid from his lung area.
He has also received treatment at home following previous hospital trips.
Mandela led the fight against apartheid and served as South Africa's first black president from 1994 until 1999.
even greater bloodshed by helping the country in the transition to democratic rule.
His visitors in hospital, including Zuma, had reported that his condition was steadily improving.
South African government spokesman Mac Maharaj told Sky News: "We are all very happy with the news and grateful to the doctors and the hospital staff for looking after so well.
Mandela's history of lung problems dates back to his 27 years as a political prisoner.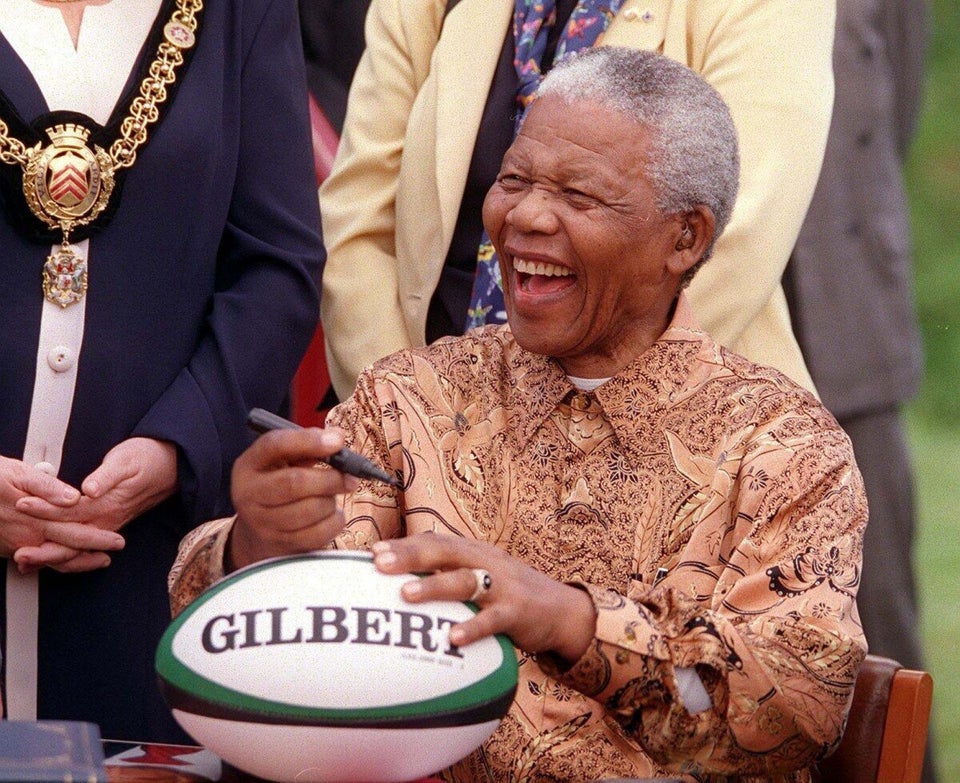 Happy Birthday, Nelson Mandela