Gerard Butler faced his toughest test when he played his new film, 'Olympus Has Fallen' to a preview audience. At the end of the action thriller, all about the White House being taken over by terrorists, one man stood up and told him, "I'm Secret Service."
"I thought, 'Oh sh*t,'" confides Butler in London. Fortunately, the man went on, "You rocked. I believed you were in the Secret Service, and I want to talk to you about the fighting."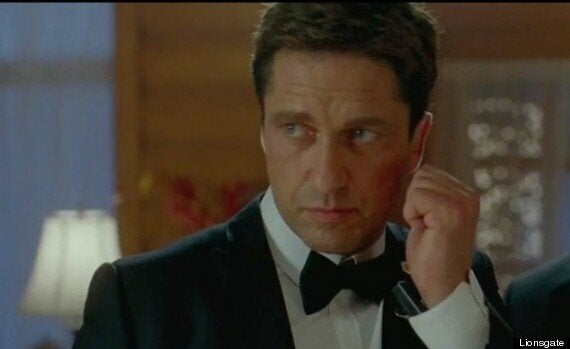 Gerard Butler plays former Secret Service agent Mike Banning in 'Olympus Has Fallen'
Gerard Butler is his usual cracky-jokey self today, but it's clear this film means an enormous amount to him, as he describes both the thought that went into the plotting of this brutal action flick, telling the story of a White House taken over by terrorists, holding the president (Aaron Eckhart) to ransom in the bunker to get their hands on the nuclear codes. "We wanted to ask, 'what would a terrorist attack really look like?'" explains Butler, joking that it necessarily involved women getting hurt too. "Melissa Leo having the sh*t kicked out of her, that was my idea."
He was equally meticulous in his own preparation to play Mike Banning, a former Secret Service agent who sneaks his way back into the besieged White House and must work alone to get the President out and save the world from nuclear meltdown.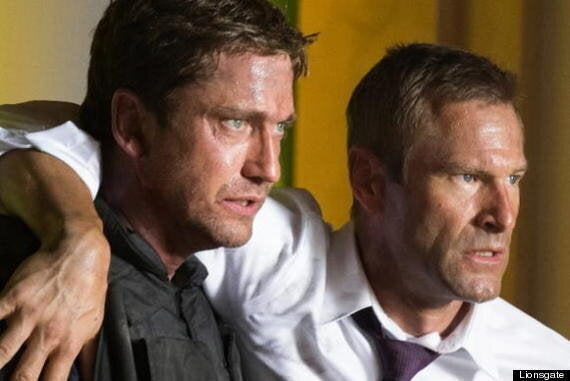 Banning has to return to service - naturally - to protect the President, played by Aaron Eckhart
"I was cracking bones and ripping things and being burned," he remembers. "You know you're going to take a beating but you do it because you want to play the role well.
"I don't want to sound boastful - it's a philosophy that I use that helps me work hard.
"When I played Leonidus in 300, I knew those stunt guys are as tough as sh*t, and I knew they were thinking, 'here's a soft actor playing a tough guy,'
"I wanted to train harder than anybody, and have them go, 'he's nuts' and I wanted to feel that when I walked in front of them into battle, that they were actually believing 'I would follow you' and that's what they said at the end.
I was the only person who would pump before going onto shot, and I would train at lunchtime, and at night, and at weekends, and so that I felt that when I was standing in front of them, I deserved to be there."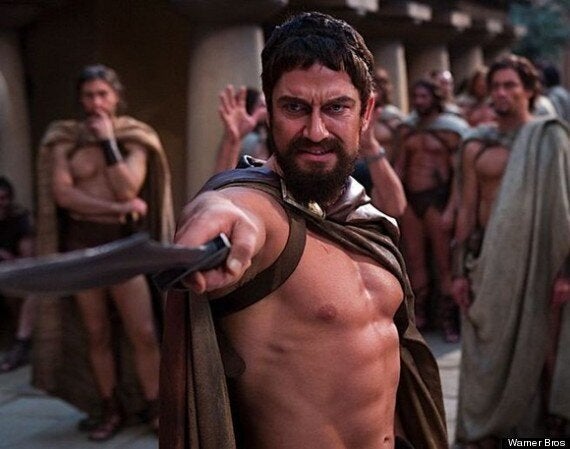 Butler's all-conquering role of Leonidas helped him, too, when it came to winning over the Secret Service - "that film was a big one for everyone in the armed forces" - but he was still worried about the death toll depicted in 'Olympus Has Fallen'.
"I asked, 'will they mind that so many die in this movie?' but they couldn't have been happier. It's in honour of the work they do on a daily basis that we never get to see, so that we can sit here and chat, and have coffees.
"If you concentrate on the day that is 100% fail, it should also remind you of all the other days that are 100% success because of them. Just unfortunately, when it's 100% fail, the Twin Towers fall or the president is shot, someone doesn't just sprain their ankle. When things go wrong, they go wrong in a big way."
'Olympus Has Fallen' is in UK cinemas from 17 April. Watch the trailer below...