Dave Whelan, the Wigan Athletic chairman, and his counterpart at Reading, Sir John Madejski, have called for football to hold a minute's silence in respect to the late Margaret Thatcher.
Thatcher, who died aged 87 this week after a stroke, is intensely disliked amongst supporters who lived through her premiership, which became synonymous with Thatcher's thinly-veiled contempt for the sport.
However Whelan, a prominent supporter of the Conservative Party, said football "owed" Thatcher a minute's silence at Wigan's FA CUp semi-final against Millwall this weekend.
"We owe Mrs Thatcher a minute's silence," Whelan told the BBC. "It is not my decision, it is for the FA to decide, but I would be in favour of wearing an armband out of respect to Mrs Thatcher. We have to say thank you very much for the services the former PM has given us."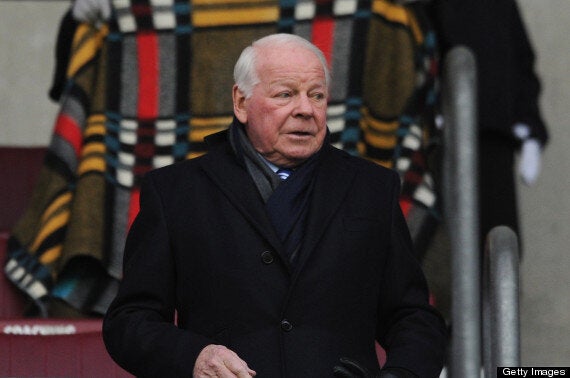 Whelan is a Conservative Party supporter
He was backed by Madesjki, who added: "We have got to appreciate that Margaret Thatcher was a world leader who did so much for this country. So much that she deserves a minute's silence."
Madejski's suggestion comes with Reading due to entertain Liverpool on Saturday - two days before the anniversary of the Hillsborough disaster.
Although the Hillsborough Independent Panel report did not detail a "smoking gun" linking Thatcher to the establishment's cover-up of the death of 96 Liverpool fans, she remains reviled on Merseyside. Thatcher was conspicuous by her absence when, after Liverpool supporters were exonerated of any blame in September, she did not issue an apologetic statement.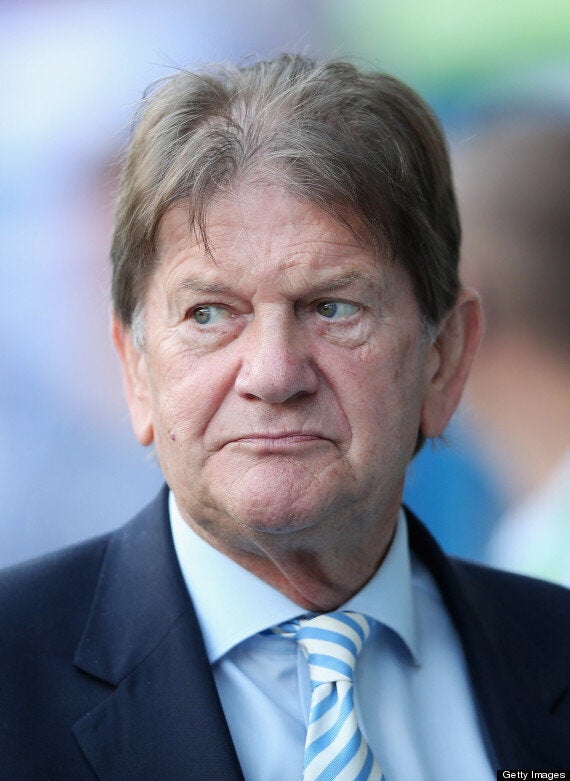 Madejski's suggestion will not have been well received by Liverpool fans
Whelan remains convinced she helped revolutionise the game in England.
"Football was in a bad way when she was prime minister, we saw all the changes in her time and they should pay tribute to that," he said.
"We know she had sly meetings the evening of the disaster and the morning after at the ground and that is when the cover-up started," Margaret Aspinall, chairwoman of the Hillsborough Family Support Group, said on Monday.
Thatcher's relationship with sport - football, in particular, was an uneasy one. She considered ordering England, Scotland and Wales to pull out of the 1982 World Cup after the UK went to war with Argentina over the Falkland Islands, and her successor as prime minister, John Major, said in his autobiography sport was not "a guiding interest in her life". Thatcher at Hillsborough after the 1989 disaster
Two days after the 1985 Heysel disaster, in which 39 Juventus fans were killed after a Liverpool fan charge prompted a wall to collapse, Thatcher urged the Football Association to withdraw English teams from European competition. Uefa's "indefinite" ban lasted until 1990.
She also used the Hillsborough disaster to press ahead with plans for Europe's first compulsory membership program for supporters. The appalled Labour Party, which described the membership cards as "an offence against common decency," ensured the programme was not introduced.
Lord Moynihan, Thatcher's sports minister under Thatcher and former British Olympic Association chair, was castigated on Tuesday when said: "We have lost the finest Captain of Team GB." He added it was "rather cheap" the Manchester derby on Monday night did not include a minute's silence hours after her death. Whelan claimed the lack of remembrance was "disrespectful".