The Sun newspaper is outraged this morning that not every single Labour MP turned up for yesterday's Commons debate designed to honour Margaret Thatcher.
"SPOT THE LEFTIE" the front page of the tabloid screams below a picture of the half-full Opposition benches. "150 MPs snub Commons Thatcher tribute". The right-wing tabloid laments that while Tory MPs "packed" their side of the House, the Labour side was "half empty".
The Conservative supporting newspaper's criticism seems entirely predictable. However the left-leaning Daily Mirror has chosen to run almost the exact same front page depicting the low turn-out as proof of Thatcher's unpopularity rather than of Labour MPs' dishonour.
"NO! NO! NO SHOW," the paper declares. "150 MPs snub £2m tribute in parliament".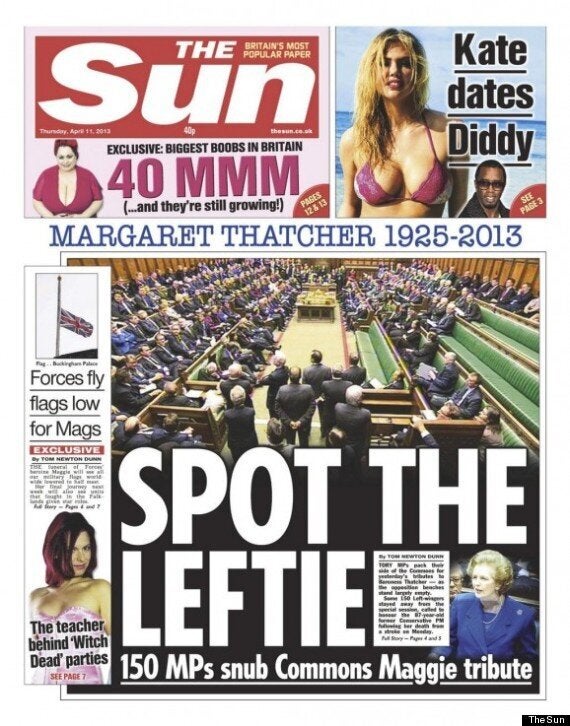 The Sun must be kicking itself as the Daily Mirror managed to find a photo of the Commons chamber from late in the debate when the Labour benches had thinned out even more.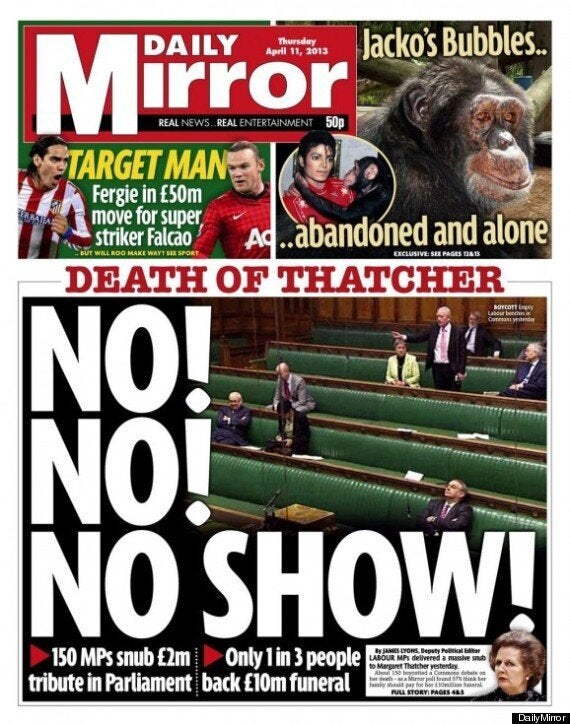 Thatcher, unsurprisingly, continues to split opinion despite no longer being with us.