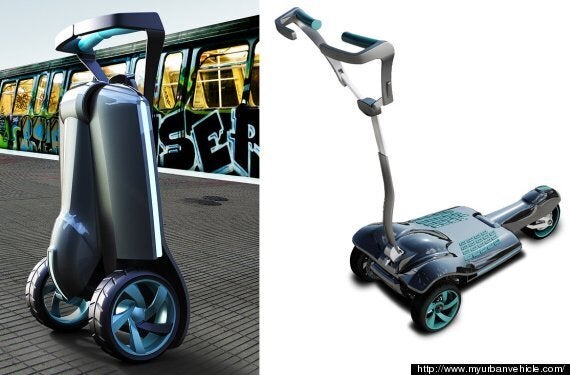 Above: the 'My Urban Vehicle'
The scooter weighs about 30 pounds, can hit 15 mph and folds up into a small rolling 'suitcase' form factor.
Zaid estimates a production model would cost about $2,000 to $3,000 depending on the specs.
He told Israel21X that he didn't imitate the famous Segway's lean-in controls to make it easier for new users.
"We didn't want it to be awkward or force people to get used to gyroscopes or strange mechanisms," he said.