Some 170 crew and passengers have emerged unscathed from an Indonesian jet which overshot a runway at a Bali airport before plunging into the ocean.
The plane, owned by the Indonesian airline Lion Air, was attempting to land at the Denpasar airport on Saturday afternoon when it missed the runway. Photographs posted on Twitter show a rescue effort of dinghies rapidly attending to the ditched jet.
The plane can be seen to have split almost in half but remains intact.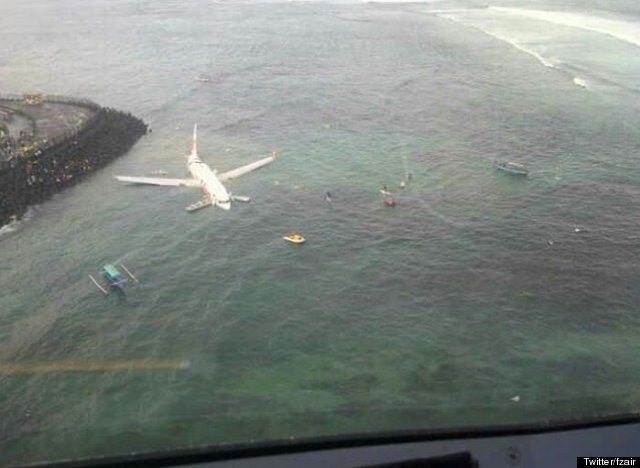 This photo, posted by user @fzair on Twitter, shows the jet ditched in the ocean
Sky News have reported that police chief Arif Wahyunadi told local television that all passengers were safely evacuated.
According to the AFP news agency, less than a dozen passengers were taken to hospital with minor injuries, but it is believed there are no casualties from the crash.
According to the Daily Mail, one airport official said: "We believe all the passengers and crew are safe. They are currently being attended to by medical staff, police and airline officials.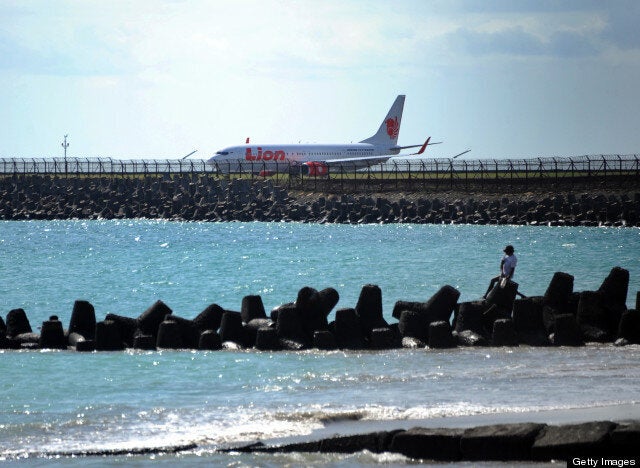 "We will know what happened later but it appears the aircraft overshot the runway. Fortunately it has come down in shallow water."
The exact timeline of events leading up to the crash is still unclear. Bali is one of the world's most popular holiday locations.