An art gallery in London has channelled the divided views over Margaret Thatcher by opening an exhibition on the day of her funeral.
Thatcheristic, curated by Art Below at Gallery Different, features ten artists' depictions of 'The Iron Lady' and is open to the public for ten days, tying in with the Downing Street 'No. 10' theme.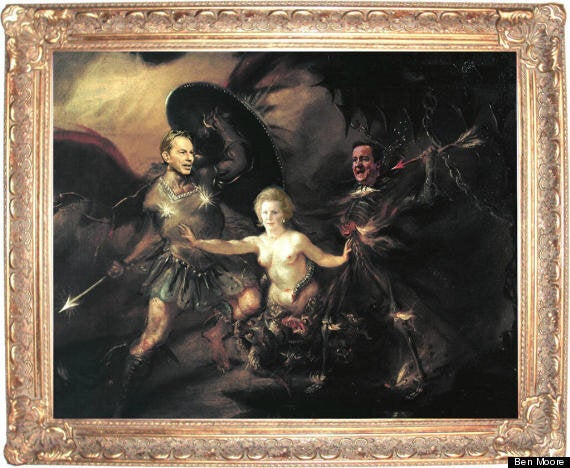 'In Your Dreams' by Ben Moore, 2013, featured at Thatcheristic
An angelic Thatcher surrounded by cherubs, the late Leader imagined as Queen Victoria ruling her Empire and a rusty jowled portrait - all artistic depictions of the late Prime Minister seen at Thatcheristic.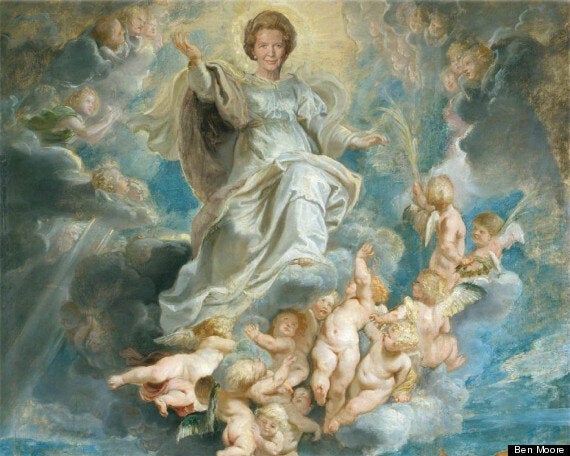 'On Earth as it is in Heaven' by Ben Moore, 2013, featured at Thatcheristic
Selected works from the exhibition are also due to feature at Westminster tube station from the 22nd April, including a large pixellated close-up of Thatcher's tearful eye whilst leaving Downing Street for the last time, by Saatchi New Sensations Winner Jonny Briggs.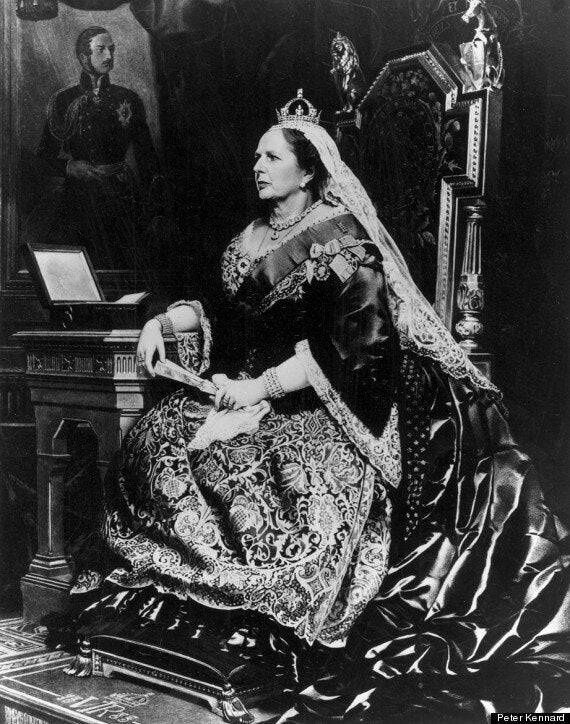 'Maggie Regina' by Peter Kennard, 1990, from the Tate collection featured at Thatcheristic
Art Below Director Ben Moore said: "All the artists in the show have one thing in common, we all grew up as Thatcher's children
"Some of the artists, like Peter Kennard, whose depiction of Thatcher is in the Tate Collection, already have their art in the public eye, however some artists are creating work especially for the show, like Carne Griffiths and Matt Small."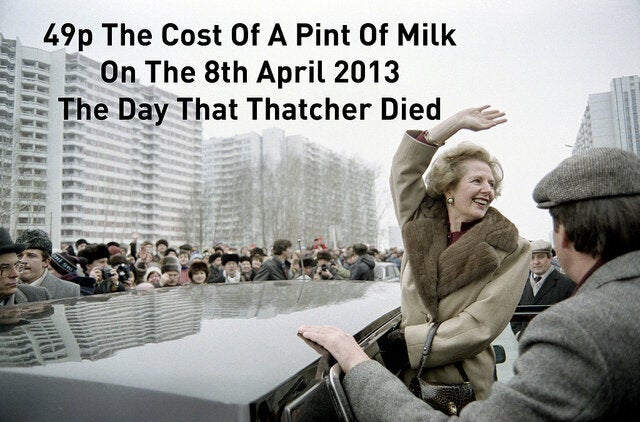 'Thatcheristic' Exhibition At Different Art Gallery
The divide in opinion about Margaret Thatcher has also been seen in graffiti painting in the 'Graffiti Tunnel' Leake Street, also known as the "Banksy Tunnel" in London, that reads "Burn in Hell Maggie". The graffiti was later painted over by British Rail as it was deemed to cause offence, which is against their guidelines for the graffiti on Leake Street.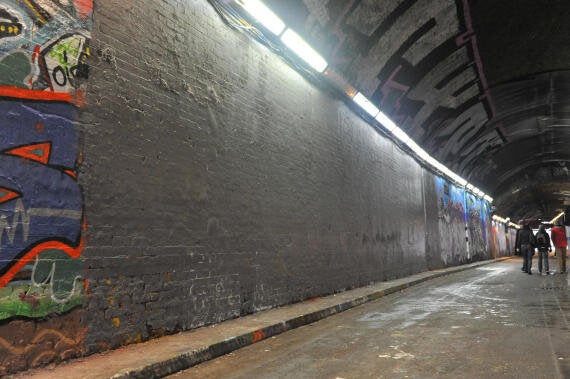 Another artist using their work to make a political point is Nathan Wyburn who created a portrait of Thatcher using coal; a reference to her actions towards the miners in the 1980's.
Wyburn said: "I've created a portrait of Baroness Margaret Thatcher, using crushed coal powder and solid coal.
"Whether you loved or loathed her, her actions towards the mining industries is one of her most famous and controversial legacies, that still splits the opinion of a nation." See Wyburn's time-lapse video of his portrait:
Flick through other art inspired by Margaret Thatcher: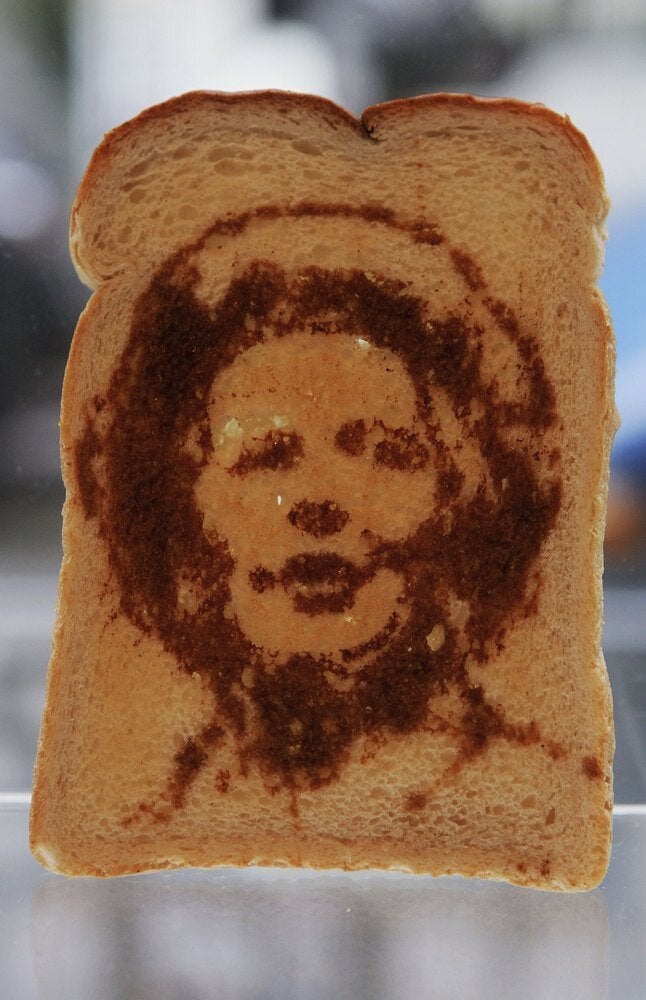 Thatcher-Inspired Art
Popular in the Community