Tunisian activist Amina Tyler has revealed she was beaten, kidnapped and drugged by her family after posting pictures of herself baring her breasts online.
The 19-year-old was also forced to endure a humiliating "virginity test" in the aftermath of her protest, which inspired women's movement Femen to organise a "topless jihad" in support of her.
Speaking to Femen leader Inna Shevchenko from an undisclosed location via Skype, she told her harrowing story, but was adamant she will continue her struggle for women's rights in the Muslim country.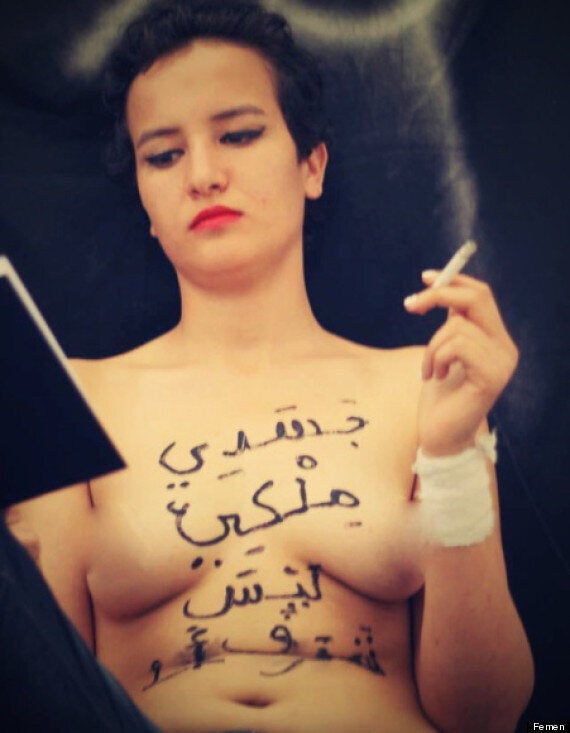 One of the pictures of Amina posted on the Femen Tunisia site
Amina, who was threatened with stoning after posting the images with the words "Fuck your morals" written across her chest to the Femen-Tunisia page, told how she was beaten by her uncle and cousin and taken to a remote village where she was given powerful sedatives.
She spoke of being examined by her aunts in the family kitchen to see if she was still a virgin – describing it as a "horrible" experience, "against my freedom".
She added: "Every day they were teaching me morals. They forced me to read the Koran. I am an atheist.
"They put their hands on my head and started to read the Koran over my head, that was horrible.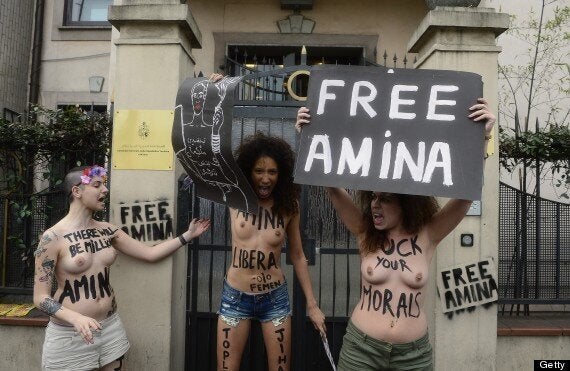 Topless jihad protests in Brazil on 4 April
"They took me to the Imam every day, who said 'Your daughter is doing this against her will.'"
Of her "incarceration" she said: "They gave me medicine in strong doses. I had to sleep and be calm every day".
An escape attempt saw Amina get as far as a main road where she tried to flag down a car, but she caught by relatives who screamed at her "Why are you doing this to your family?"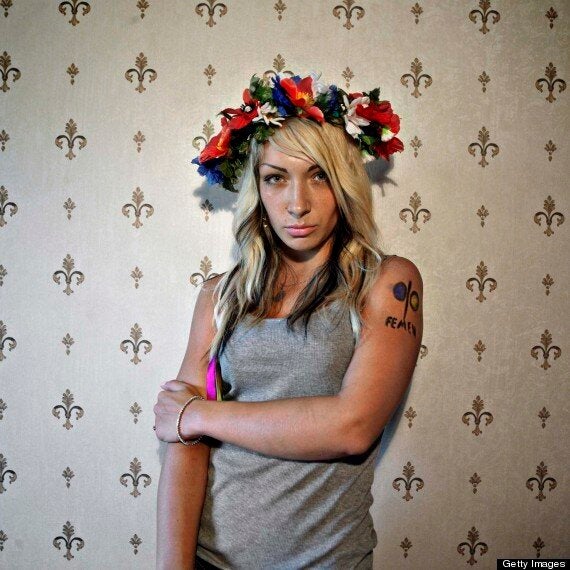 Femen leader Inna Shevchenko
She told Inna: "They pushed me to say that. I was not allowed to see the internet or contact people."
Despite her ordeal and continuing threats to her safety, Amina has vowed to continue her fight for women's rights.
She said: "I will continue the struggle that started in Tunisia. I will do a topless protest and then I will leave."
But she insisted she was not afraid: "No, nothing they could do would be worse than what already happens here to women, the way women are forced to live every day.
"Ever since we are small they tell us to be calm, to behave well, to dress a certain way, everything to find a husband. We must also study to be able to marry, because young guys today want a woman who works."
Inna told the Huffington Post UK: "Amina has became a symbol of liberation of women in the Arab world. We will not stop, now together with Amina, who is in danger, but still free."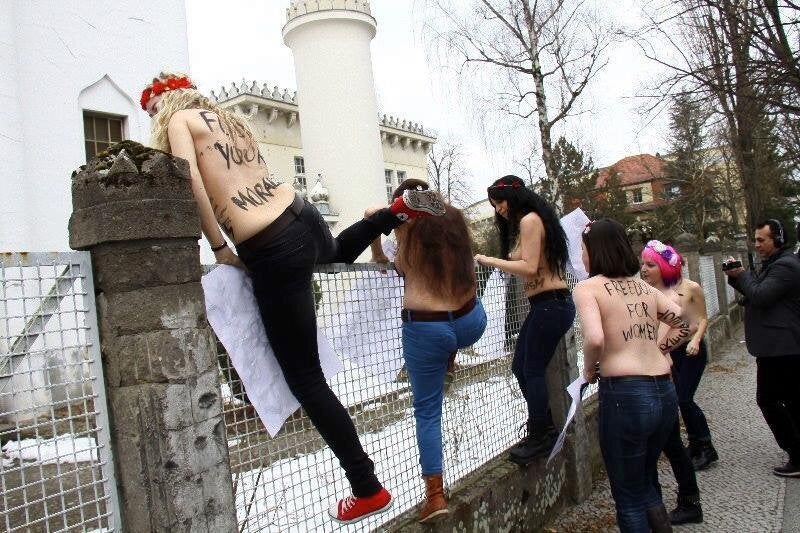 Topless Jihad Day April 4 2013
Popular in the Community