David Lammy, MP for Tottenham, has urged the government to "go after the landlords" instead of bringing in a benefits cap that he says would see families being "turfed onto the streets".
The cap, being trialled in the London boroughs of Croydon, Bromley, Haringey and Enfield from Monday, will see couples and single parents receive no more than £500 a week in benefits.
The limit for single people is £350, though there are some exemptions. The cap is being brought in to cut spending and to bring benefits payments into line with average income.
Critics of the cap claim the reform will increase child poverty, and homelessness and will be more expensive in the long run, with local councils having to pick up the cost of homelessness.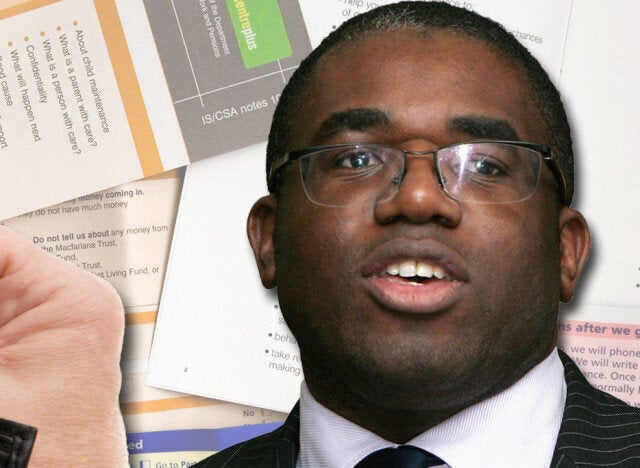 David Lammy's constituency is one of the most deprived
Lammy, whose constituency is one of the most deprived in the UK, called for rent controls to protect families from rocketing rents and more council house building.
He said those affected by the cap included women working less than 16 hours a week in jobs such as being dinner ladies or cleaning.
"I have brought together 1,000 families affected in London, these are women with children, many of them are working, they are not working enough hours to be exempt and they are looking at being forced on to the streets because of this policy," he told ITV Day break.
"Yes, rents are high, yes it is a lot of taxpayers' money, but go after the landlords - do something about high rents, do something about building council houses, so that people don't have to be in private rented accommodation.
"Don't go after single mums, vulnerable people with kids and turf them on to the streets."
Sadiq Khan, MP for Tooting, also raised concerns over the cap, saying the reform could force families to relocate.
Work and Pensions Secretary Iain Duncan Smith claimed the cap will provide a strong incentive to get families into work. He said last week: Even before the cap comes in we are seeing thousands of people seeking help and moving off benefits.
"We have a very clear message: we will provide support to those who need it, but the days of outrageous claims giving people incomes far above those of working families are over."
Last week the government claimed the number of people expected to be hit by the cap had fallen from 56,000 to 40,000, with 8,000 claimants finding work through JobCentre Plus.
But Jonathan Portes, the National Institute of Economic and Social Research and a former chief economist at the Department for Work and Pensions, said there was "no evidence at all" that the cap had affected people's behaviour.
The cap was originally expected to save £275 million a year from the welfare bill.
Employment minister Mark Hoban MP told ITV Daybreak: "We need to recognise that housing benefit doubled under the previous government.
"We need to take action to ensure that the welfare state is affordable and that it is fair and we encourage people into work.
"The reforms we are introducing today, through the benefit cap, do just that."
He said those people in work are exempt from the cap.
"What we are asking is for people to work 16 hours a week and that is the same rule that is in place for working tax credits," he said.
The Joseph Rowntree Foundation says their experience through the housing and care services they provide as a landlord means they "know that some of the proposed changes will make it even harder for those with the lowest incomes to make ends meet.
"JRF is clear that welfare benefits, on their own, are not the answer to reducing poverty. We need to strike the right balance between welfare support and helping people to become less reliant on benefits."