A number of fake charity Twitter accounts and Facebook pages have been set up in the wake of the Boston marathon bombings in an attempt to capitalise on the tragedy.
Pictures of 'child runners' who had supposedly died in the blasts were tweeted from a 'Hope for Boston' account begging for retweets to "show respect".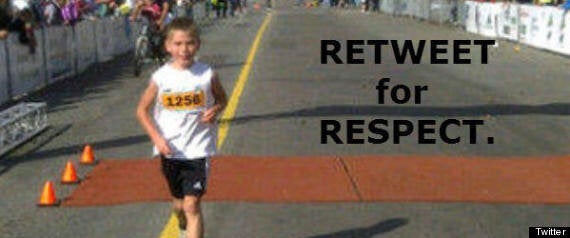 A picture alleging to show a boy who had died in the marathon
Another picture of a girl who had supposedly died in the explosion was tweeted, with those behind the posts saying the children had been running for their classmates killed in the Sandy Hook shootings, in a final bid to tug at heartstrings.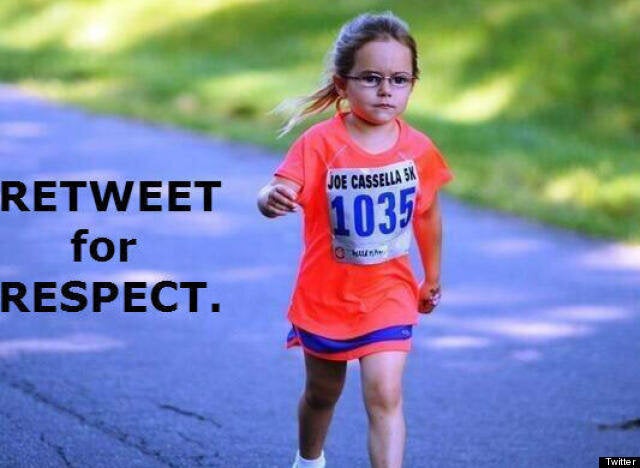 The picture circulated proved to be a fake
The Joe Cassella Foundation posted on their Facebook page that the picture was indeed a fake, writing: "We would like to clarify that the picture circulating on the web and Twitter of a little girl wearing a Joe Cassella 5K bib claiming to have been killed at the Boston marathon is being used fraudulently."
Another Twitter account calling itself @_BostonMarathon has been shut down after posting "For every retweet we receive we will donate $1 to the #BostonMarathon victims #PrayForBoston.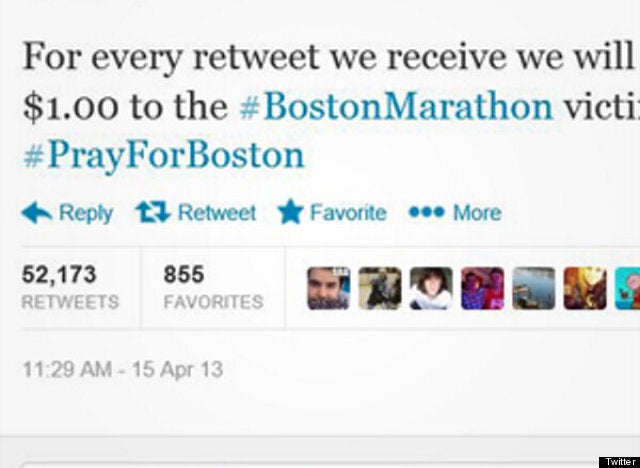 A fake account was suspended
Although it was soon discovered and suspended after Twitter users noticed it had few followers and was not verified, the original post had over 52,000 retweets, exploiting the feelings of those wishing to help runners and spectators.
Some people had changed the name of their Facebook pages and groups to Boston related titles, a move many on Twitter interpreted as a bid to "get more hits."
The below page was set up in December 2011. Some interpreted this as meaning whoever set up the Facebook page was responsible for the bombings.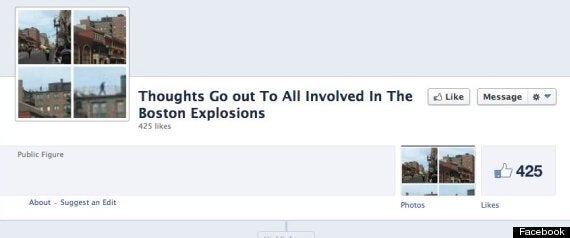 It came in the wake of reports that YouTube users had updated the titles of their home videos to use Boston related words.
There were also reports that a rush of domain names related to the Boston marathon registered, and though some were set up to help the victims and aggregate information, others, for example bostonmarathonbomb.com were registered on Tuesday but had not been updated.
Westboro Baptist Church also took advantage of the tragedy to peddle their particular brand of hatred, tweeting
The organisation is an American independent Baptist church known for its extreme ideologies, especially those against gay people.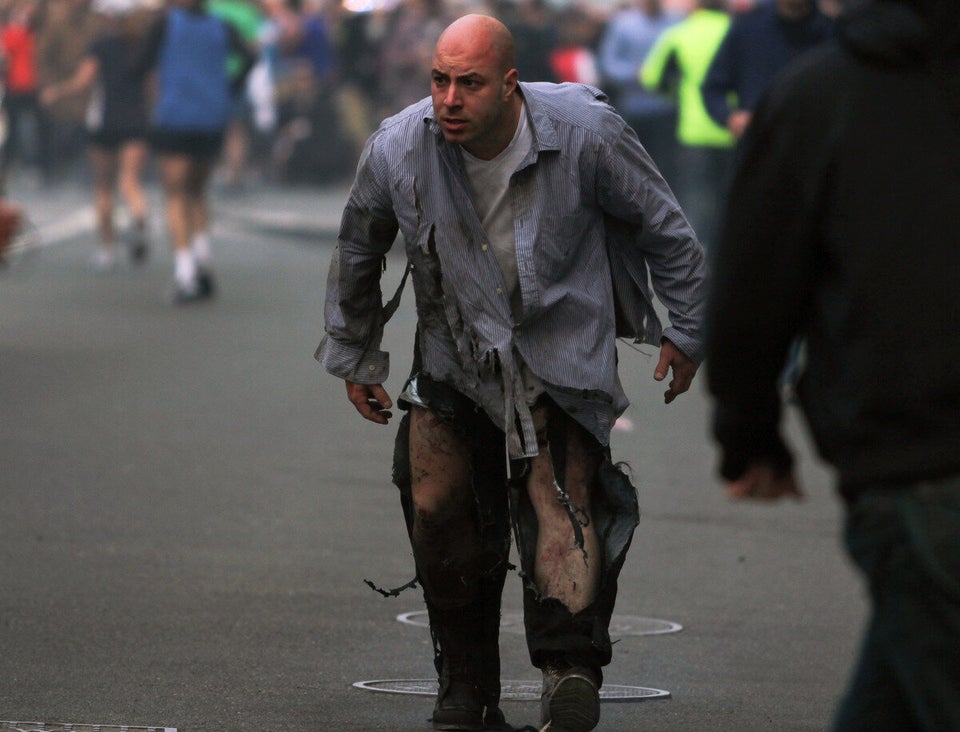 GRAPHIC WARNING: Boston Marathon explosion